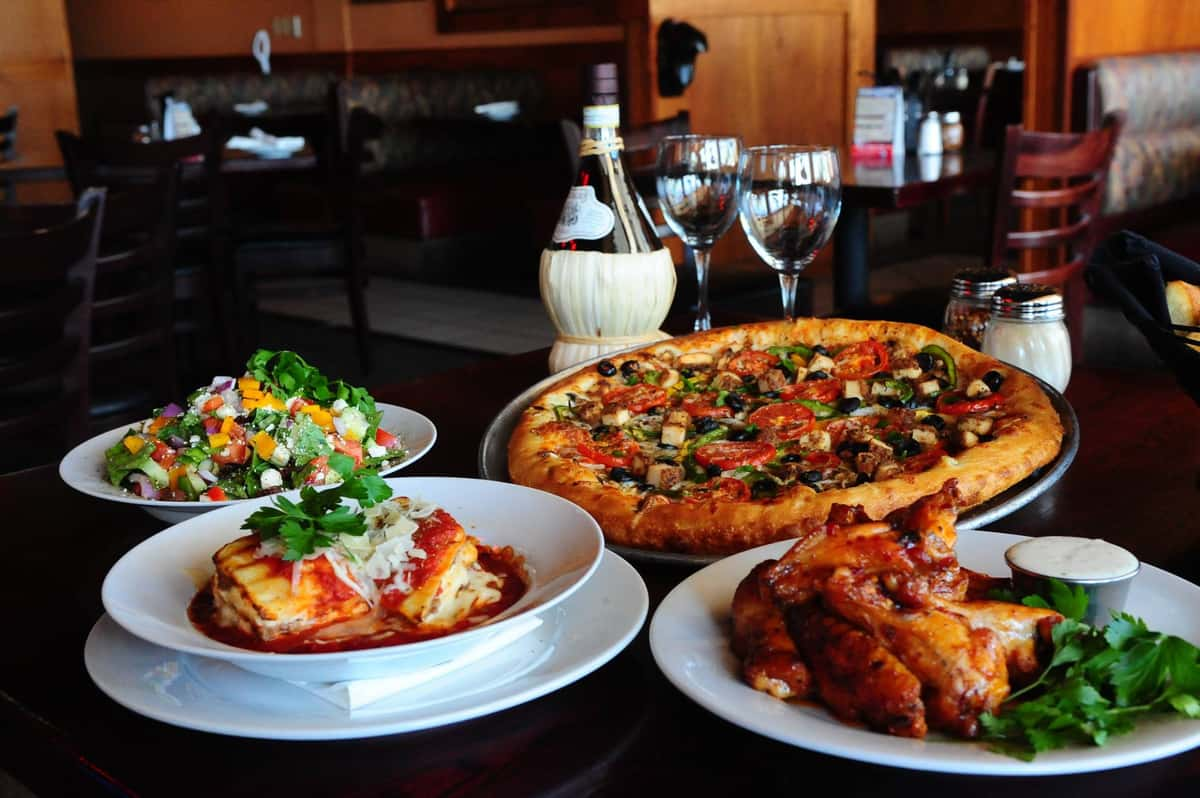 4 Reasons to Order Italian Food and Pizza for Delivery
4 Reasons to Order Italian Food and Pizza for Delivery
Are you trying to decide what to order for delivery today? Whether you're craving a light lunch or an indulgent dinner, there's one kind of food that's sure to satisfy every time: Italian. From pizza to pasta and everything in between, Italian cuisine has something to suit any occasion and any mood.
When you're searching for Italian food and pizza delivery near Phoenix, you have plenty of options to choose from. But none can compare to Streets of New York, the Valley's only authentic East Coast-style pizzeria and Italian restaurant. We've brought all the flavor of New York-style pizza, pasta, and other classics to our restaurants in Phoenix, and now we're ready to get any of our delicious dishes right to your front door with our delivery service.
If the idea of piping-hot pizza and Italian food hasn't convinced you to start putting together your order already, here are four reasons to get Streets of New York delivered now:
Your time is priceless – and food delivery makes the most of it.
We're all busy these days, whether it's work, school, family, friends, or a mix of everything that keeps your calendar full. Why waste time on going to get food when you could have Streets of New York take care of it for you? You'll be able to use that time for more important tasks… like working up an appetite for our mouth-watering Italian cuisine!
It's an easy way to treat yourself to a great meal.
Unless you're an advanced culinary aficionado, it's going to be tough to make a meal that can compare with what our talented team creates on a daily. We don't want to brag, but Streets of New York was honored as the place to get the best pizza in Phoenix for a reason – our food is out of this world. Our menu is packed with delicious opportunities, from our authentic New York pizza to our classic Italian pasta, sandwiches, and calzones.
You can kick cleanup to the curb.
Not only does cooking take time and effort, but there's even more work to be done after you're finished eating. Washing dishes, putting away ingredients, and cleaning up the kitchen is a surefire way to spoil a relaxing meal. But when you order delivery in Phoenix through Streets of New York, all you'll have to do after dinner is relax (and figure out when you'll have room to go back for seconds!).
It's delivery that will make everyone happy.
Deciding what to order can be a challenge, whether you're feeding just a few people or a large group. It can be tough to get people to agree on what to eat, but not when it's pizza and Italian food on the menu. Streets of New York has a wide variety of options to suit even the pickiest palate.
Get the Best Pizza/Italian Delivery in Phoenix from Streets of New York
Don't be disappointed by another subpar slice from a pizza delivery chain near you – instead, bite into a new level of deliciousness when you order pizza delivery from Streets of New York. With multiple Streets of New York locations across the Valley, incredible Italian food is closer than you think. We've consistently been named the best pizza in Phoenix by multiple local publications, which confirms what the Streets of New York family has always known: there's no better place to eat than our East Coast-inspired restaurants.
Download the Streets of New York app or order online delivery now to make your next meal the most delicious part of your day.