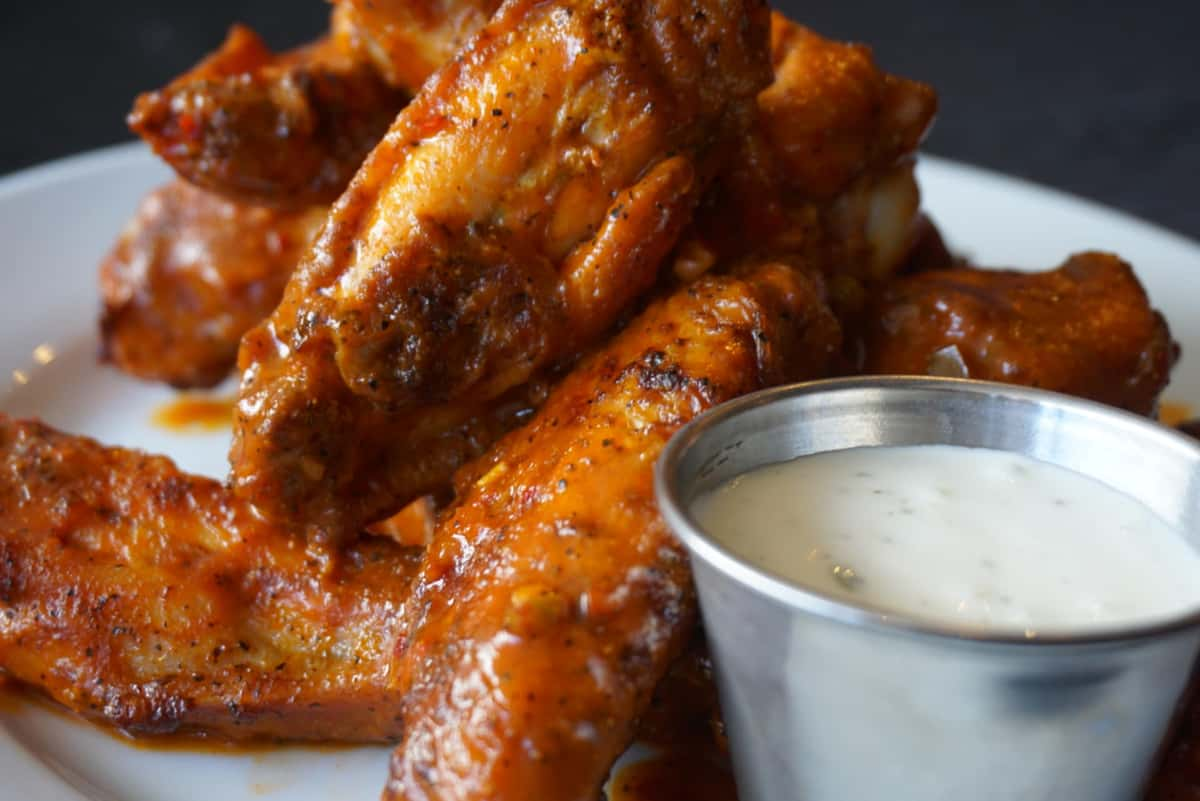 A Brief History of Chicken Wings
A Brief History of Chicken Wings
Consider the chicken wing. A popular pairing with pizza, beer, enjoyed while watching a big game with friends, a great food to feed a party as each wing is a perfect contained little nugget of deliciousness sauced and ready to defeat hunger. Was it always this way? When the pizzerias first opened in Naples did they serve a dozen buffalo wings with a slice? This time on the Streets of New York blog, we're talking chicken wings.
Chicken Wings
First things first, it's worth mentioning. When people say chicken wings, and as we're using it here, what they actually mean is the Buffalo wing. Buffalo wings are unbreaded chicken wings, either the flat or drumette, that are then deep-fried and covered in a vinegar-based cayenne pepper hot sauce. They're usually served with some celery and/or carrot sticks with blue cheese or ranch dressing.
That's the basics of chicken wings. Obviously, there are a ton of different sauces to coat wings in. Here at Streets of New York you can get your wings with a varying level of heat such as Medium, Hot, or add some sweetness with a Honey Hot, BBQ, Honey BBQ, Honey Gold or Parmesan & Garlic Sauces. All of those options are available in boneless options as well if that's more your style.
Anyways, if that's what chicken wings are, how did they start? Was there an ancient Egyptian who tossed a chicken wing in vinegar and discovered it? Not quite. Unlike pizza, we only have to go back a few decades to find the origins of Buffalo wings.
Chicken Wings: Origins
While a more recent culinary development, the true origin of Buffalo wings could be one of several different claims. One of the most well known and widespread histories begins in the Anchor Bar in, where else, but Buffalo, New York. It was 1964, chicken wings were cheap and unwanted (being used mostly for making stocks and soups), and Teressa and Frank Bellissimo owned the Anchor Bar. Then, one of a few different events may have occurred.
Origin A)
The late-night arrival of the Bellissimo's son Dominic with some college buddies prompted a need for food, easy and quick. Instead of throwing away the unwanted chicken wings, Teressa thought about deep frying and tossing them in hot sauce.
Origin B)
It was Friday night, the bar was busy, and the Bellissimo's wanted to do something nice. Most of their patrons were Catholic and would be able to meet after midnight. Teressa came up with the idea to fry and toss the wings for some quick meat treats for their after midnight crowd.
Origin C)
A mis-delivery of chicken meant that an order of chicken backs and necks (used in spaghetti sauce) was instead an over abundance of wings! Faced with a bunch of chicken wings and no clear purpose Frank asked Teressa to come up with something.
Regardless of which occasion called for it, the truth seems to be that Teressa Bellissimo created the Buffalo wing.
...or is it?
A Competitor Appears
Another claim for Buffalo Wing Creator comes to us through John Young. Young moved from Alabama to Buffalo in 1948 and in 1961 started to serve breaded chicken wings in his special Mumbo sauce. Young doesn't claim to have started the wing craze, he cites a conversation with a traveling boxer who mentioned a restaurant in Washington D.C. selling wings, but he did customize them with his Mumbo sauce, a red-orange, tomato-based sauce similar to barbecue.
That puts the creation of the barbecue chicken wing in 1961, at least three years before the Anchor Bar's claims.
It gets even murkier from there! Some contemporary local news interviews don't mention chicken wings as a menu item at the Anchor Bar, while Duff's a third restaurant/bar has them on theirs.
Whoever first got the idea to toss chicken wings in a sauce might never be truly known, but what is clear is that in the 1960's in Buffalo, New York something must have been in the water. With so many restaurants whipping up their version to sell to the chicken wing hungry people of Buffalo! Because of this historic development the city, rightly, announced the first Chicken Wing Day on July 29th, 1977.
The love of chicken wings has grown across North America, and National Chicken Wing Day is now recognized on July 29th as well. But there's still a couple of months till then! No reason to wait until then to enjoy a delicious, crispy, saucy bite of the good stuff. Now that we know a little bit more about the history of the delicious chicken wing, let's order up a dozen or two!