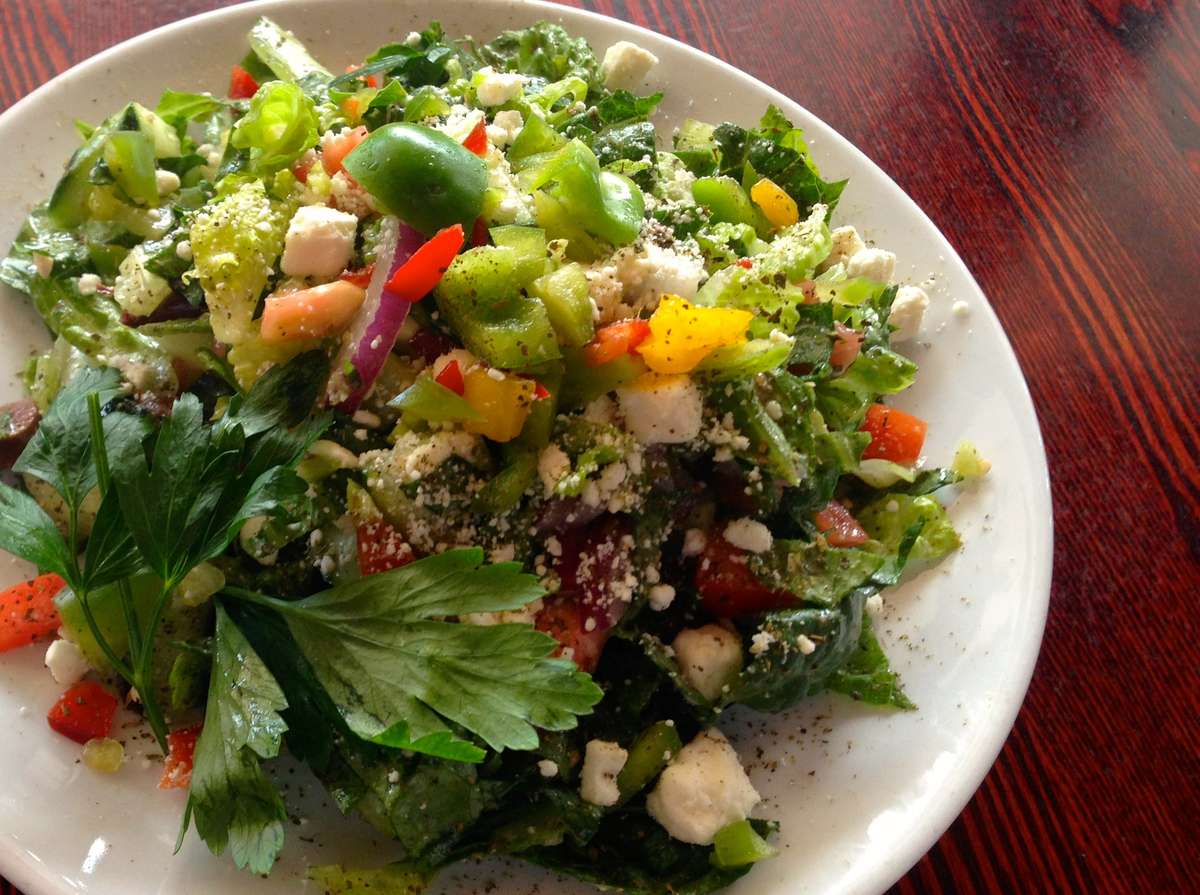 A Summer of Salads
A Summer of Salads
The Arizona Summer is in swing and with that comes heat and the tried and true tradition of seeking anything to make it a bit more bearable. In that spirit this time on the Streets of New York blog we're taking a look at a nice refreshing addition to any meal – The Salad. Whether it's the focus or an appetizer before a larger meal, salads bring something special to the table
A Brief History of the Salad
Salads as we know them today trace their roots back to the Mediterranean, just like pizza! In the Ancient World, a meal of mixed greens and dressing was popular, with the Greeks, Romans, and Persians. When those empires expanded across Europe, so too did the salad.
What Makes a Salad… It's More than Leaves!
In essence, a salad needs two things. It's a mix of foods, at least one of which is served raw. The garden salad for instance is a mix of leafy greens, using lettuce, kale, spinach, or arugula, and is common enough that for many people a salad refers to garden salads. But there are plenty of varieties of salads out there!
Salad Selections
Garden or Vegetable Salads
Garden, or green, salads are usually made of leafy vegetables. Your lettuces, your spinach, your arugulas. These make up the bulk of the salad. If the bulk of your salad is made up of non-green vegetables you're looking at a vegetable salad. These are made up of raw vegetables like peppers, tomatoes, carrots, cucumbers, onions, mushrooms, and more! Either way, you can then add some more elements mixed into the garden or vegetable salad base. Things like nuts, berries, seeds, olives, beans, or bacon, eggs, shrimp, and cheese as garnishes. It's important to note 'as garnishes,' too much of those animal-based foods and you're looking at a dinner salad!
Bound Salads
This one is a wild one, and not necessarily anything we serve here at Streets of New York, but the salad world contains multitudes so it's worth mentioning! Bound Salads are your potato, chicken, egg, or tuna salads. They are salads 'bound' together using a thick sauce, typically mayonnaise. Some types of pasta salads are bound salads as well. Since we mentioned it...
Pasta Salad
Pasta salad is, you guessed it, a salad prepared with at least one type of pasta. These are almost always served cold, tossed with oil, vinegar, or mayonnaise dressings. Pasta salads can be appetizers, sides, or the main course. It's chilled nature makes it a great option in the spring and summer!
There are more types of salads out there including Fruit, Dessert, and Dinner Salads, but for our purposes we can leave it there. The point is salads can be so many different things! For us at Streets of New York though, our salads look like this!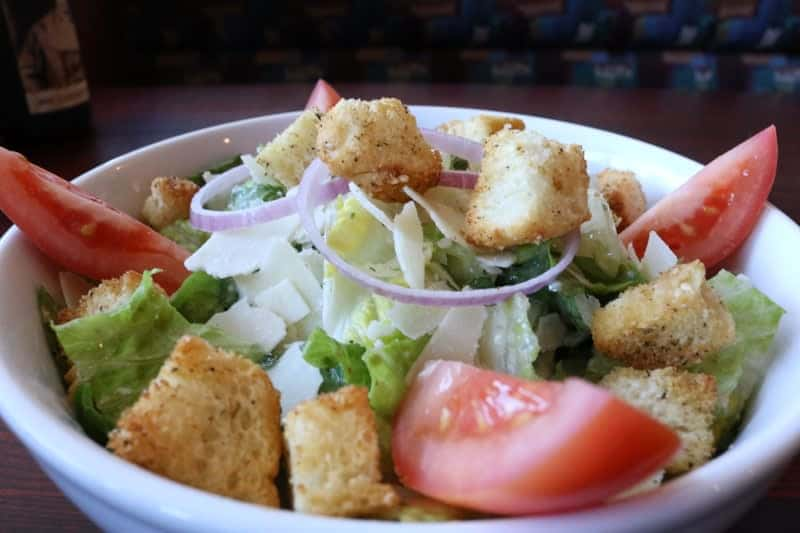 GARDEN SALAD
The Streets of New York garden salad has carrots, red cabbage, radishes, roma tomatoes, bell peppers, black olives, onions, pepperoncinis, and cucumbers served with your choice of dressing (more on those later!)
CHOPPED ANTIPASTO
The Chopped Antipasto is a classic. Made with a flavor packed mix of meats (capicola ham, genoa salami, pepperoni) and roma tomatoes, cucumbers, mixed bell peppers, pepperoncinis, green and black olives, as well as swiss and mozzarella cheese. Tossed with Streets Italian dressing for extra flavor.
CHOPPED GREEK
The Chopped Greek salad forgoes all those meats and focuses on the vegetables including roma tomatoes, cucumbers, mixed bell peppers, red onions, Kalamata olives, and feta cheese. Toss it all together with Greek dressing and bam. You got yourself a Chopped Greek.
CHOPPED COBB
The Streets take on this humble main-dish garden salad includes breaded chicken, roma tomatoes, bacon, eggs, red onions, and cheddar. When it comes to dressing that's your call!
CHOPPED GORGONZOLA PEAR
Gorgonzola cheese, pears, candied walnuts, and cranberries make for a bright, fruity flavored salad, served with a specially made sweet pear dressing!
CAPRESE SALAD
Caprese salads are a classic with roma tomatoes, fresh mozzarella, basil, red onion, Kalamata olives, Balsamic glaze, olive oil, and some salt & pepper to flavor.
SPINACH SALAD
Mushrooms, red onions, bacon, candied walnuts, and feta all enhance this spinach-based option, tossed with balsamic vinaigrette.
CLASSIC CAESAR
The Caesar, what more is there to say! Roma tomatoes, onions, croutons, pecorino, tossed with Caesar dressing – a tried and true classic.
As we mentioned, Streets salads can come with your choice of dressing including Streets Special Italian, Ranch, Blue Cheese, Balsamic Vinaigrette, Greeg, Caesar, Sweet Pear, or 1000 Island and you can add breaded or garlic chicken breast, hard boiled eggs, sliced turkey, or garlic shrimp for an additional charge.
So go ahead, mix yourself something special this summer with Streets of New York!