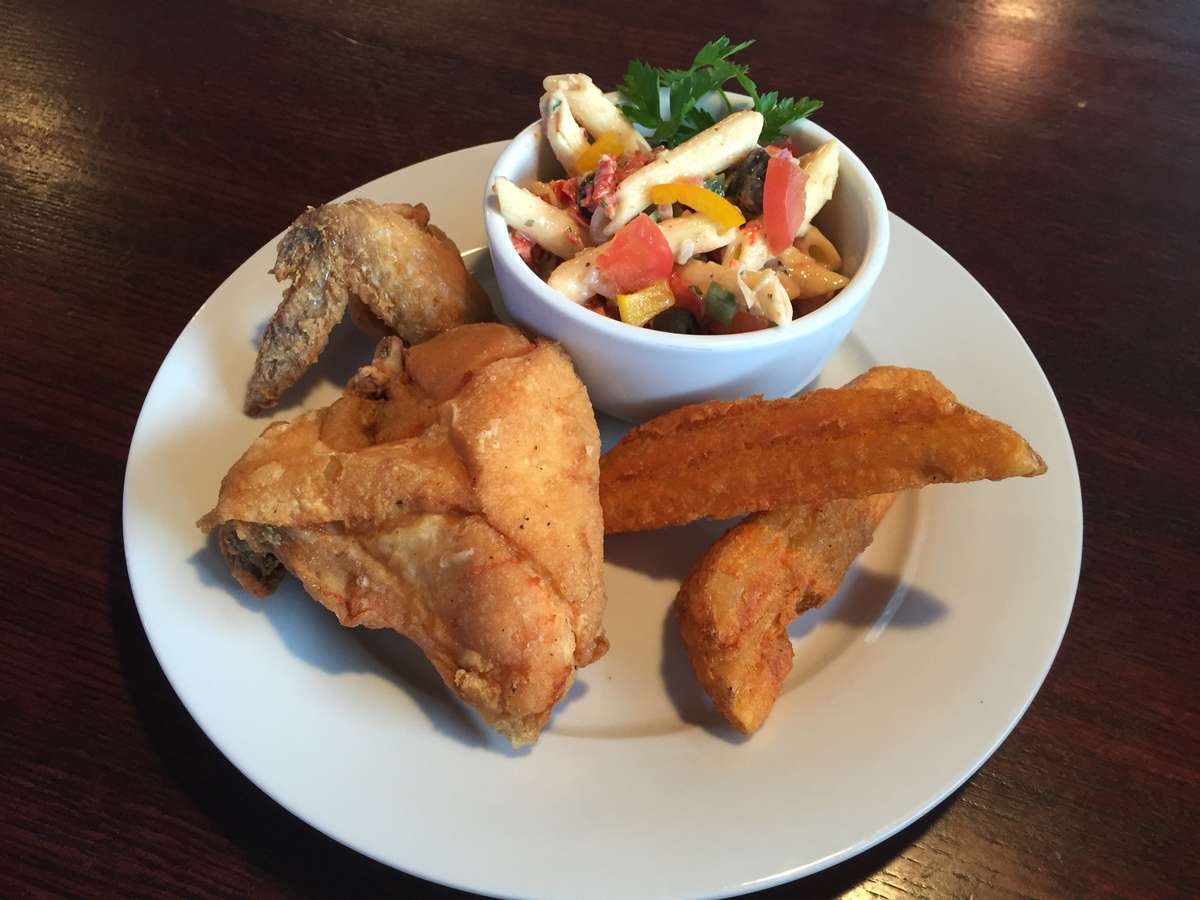 Broaster Chicken - The History, The Flavor
Broaster Chicken - The History, The Flavor
Chances are when you're thinking about your go to order from your local, neighborhood Streets of New York the first thing on your order isn't chicken – we don't blame you, our New York style pizza is to die for – but it's not the only thing on our menu we're proud to offer! This time on the blog let's talk about one of our pride and joys: Broaster Chicken!
Broaster Chicken
What is Broaster Chicken? To some, they might think the term interchangeable with Fried Chicken – maybe a local term that means the same thing. That's almost right, but Broaster Chicken is so much more!
Simply put, broaster chicken is:
Pressure cooking + deep frying + Chicken = the best tasting fried chicken out there in Genuine Broaster Chicken!Now, to get into a bit more detail about it, broasting is a method of cooking using pressure fryers, first developed by L. A. M. Phelan with the Broaster Company. It combines pressure cooking with deep frying to fry marinated and breaded chicken. Here's how we approach it specifically in the Streets of New York kitchens.
First we let our chicken marinade for 12 hours in our special Italian seasoning marinade. We make sure that every bit of flavor has worked its way into the meat before adding a light dusting of zesty coating to the chicken to give it a crisp you would not believe! With the prep handled it's time for the broasting to begin!
Pressure frying seals the moisture into the chicken without allowing the meat to absorb any oil and you're left with incredibly flavorful, crispy chicken.
Perfect Sides to Broaster Chicken
Broaster chicken is great! But Rarely is chicken the only thing on the plate, right? Right! You need to pair it with some delicious sides that match flavors. Here are our favorite sides at Streets of New York!
Monster Sized Potato Wedges
These potato wedges are two things: monstrous in size and pressure cooked just like the chicken! This gives them that same great crisp without absorbing tons of oil.
Macaroni Salad
Macaroni salad is another classic side for chicken. Ours is a perfect blend of pasta and other goodies, carefully mixed to tickle the taste buds without overpowering them.
Unfortunately, Streets of New York's Broaster Chicken isn't available at every site – not everywhere has the special pressure fryers needed. Here is a handy list of where you can find it.
Chandler, AZ
5965 West Ray Rd
Phone: (480)893-6700
Glendale, AZ
9240 W. Northern Ave. Suite #101
Phone: (623) 877-9121
Phoenix, AZ
16838 North 7th St.
Phone: (602)789-7827
2805 West Carefree Hwy
Phone: (623)587-0177
1985 West Happy Valley Rd, Suite A
Phone: (623)582-8500
214 East Camelback Rd
Phone: (602)230-7770
Prescott, AZ
150 East Sheldon St.
Phone: (928)708-0707