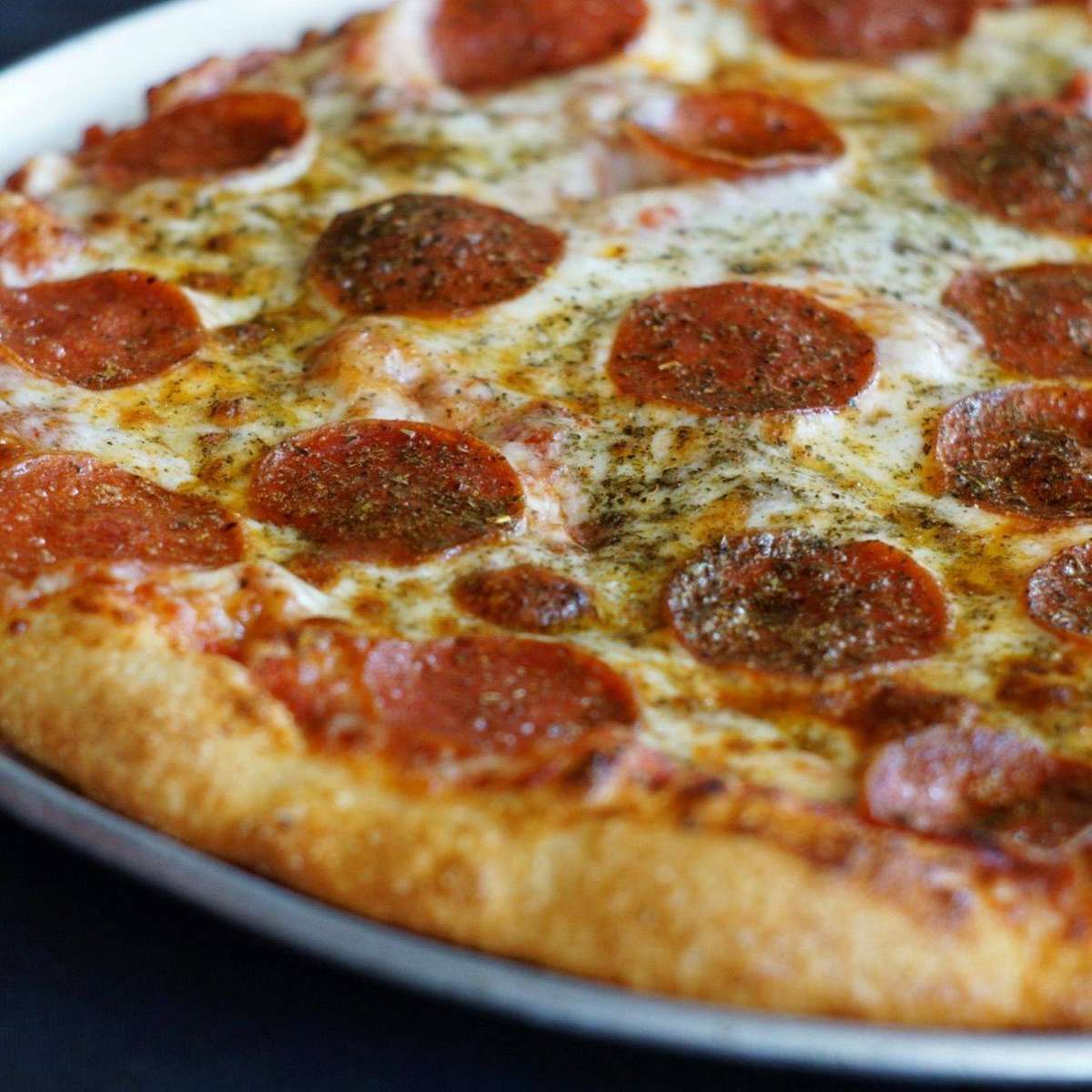 Let's Get Saucy…Real Pizza Saucy
Let's Get Saucy…Real Pizza Saucy
You say toe-may-toe, I say ta-ma-toe. No matter how you say it, tomatoes are the basis for a good pizza sauce and Streets of New York has great sauce!No matter if it is the homemade pizza sauce with its proprietary blend of seasonings, the secret recipe marinara used in the pasta dishes or that "special dressing" used on salads and sub sandwiches, Streets of New York knows a thing or two or three about the sauce.
This isn't just any old canned Pizza Sauce
To get started, let's break down the tomato sauce.
Streets of New York doesn't use any old tomato for their New York style pizza. Oh no, we use tomatoes whose plants are grown in volcanic soil at the base of Mount Vesuvius near Naples Italy.
So what's the big deal about volcanic ash soil? Well according to the experts, the soil infuses the tomato with a sweet flavor, low acidity, and little seeds.
Delicate, Handpicked Tomatoes
Tomato harvesting occurs during the months of August and September. Wait!! Hold the blog…did you say that the entire crop of tomatoes for a year is picked in only 2 months' time? Oh yes, we did.We should also mention that these tomatoes are extremely delicate so they are picked by hand. These delicate pieces of fruit, yes fruit, are what makes your pizza taste so good. Well okay, they are just one of the components of our sauce that makes your Streets of New York pizza taste so great.
After this delicate little tomato is picked from the vine, it travels into a special non-aluminum lined can which helps the tomato keep its delicate sweetness and flavor. Did you know that aluminum cans will greatly affect the flavor of tomatoes?
At Streets of New York tomatoes, our tomatoes have a fresh off the vine taste to them. It is amazing the difference a can makes. Who knew?
We know Streets of New York does a lot more than use those tomatoes straight out of a can. Let's be honest; there are several places that do just that, however, we are not one of them. Our pizza is not only the best, but it also has the most flavorful, robust sauce. We dare you to tell us differently.
Pizza Sauce with a touch of a Secret Family Recipe
Our pizza sauce not only contains the best quality volcanic soil grown tomatoes, but it also has our special blend of herbs and spices.Do you think we would tell us what's in there…nope! It's some secret family recipe.
No matter what our special blend of herbs and spices are when you marry them with those fancy tomatoes, it is pure heaven. The sweetness of the tomato, mixed with the basil and oregano which we can detect are perfectly balanced for that traditional Italian flavor.
Could you eat our sauce by the spoonful, absolutely! Let's take that thought one step further and think about adding it a pizza. BAM! You have a winning combination!
Pizza at Streets of New York is something that can't be replicated and building a pizza from a good base is key, and well, that's just what we do.
Your taste buds will thank you!
Since our humble beginning, we have proudly grown to cover not just the Phoenix Metro area, but Prescott, AZ and Las Vegas, NV as well.
View our
23 convenient Streets of New York locations
to find the location nearest to you. We welcome you to stop in for a satisfying slice and a sweet taste of New York.