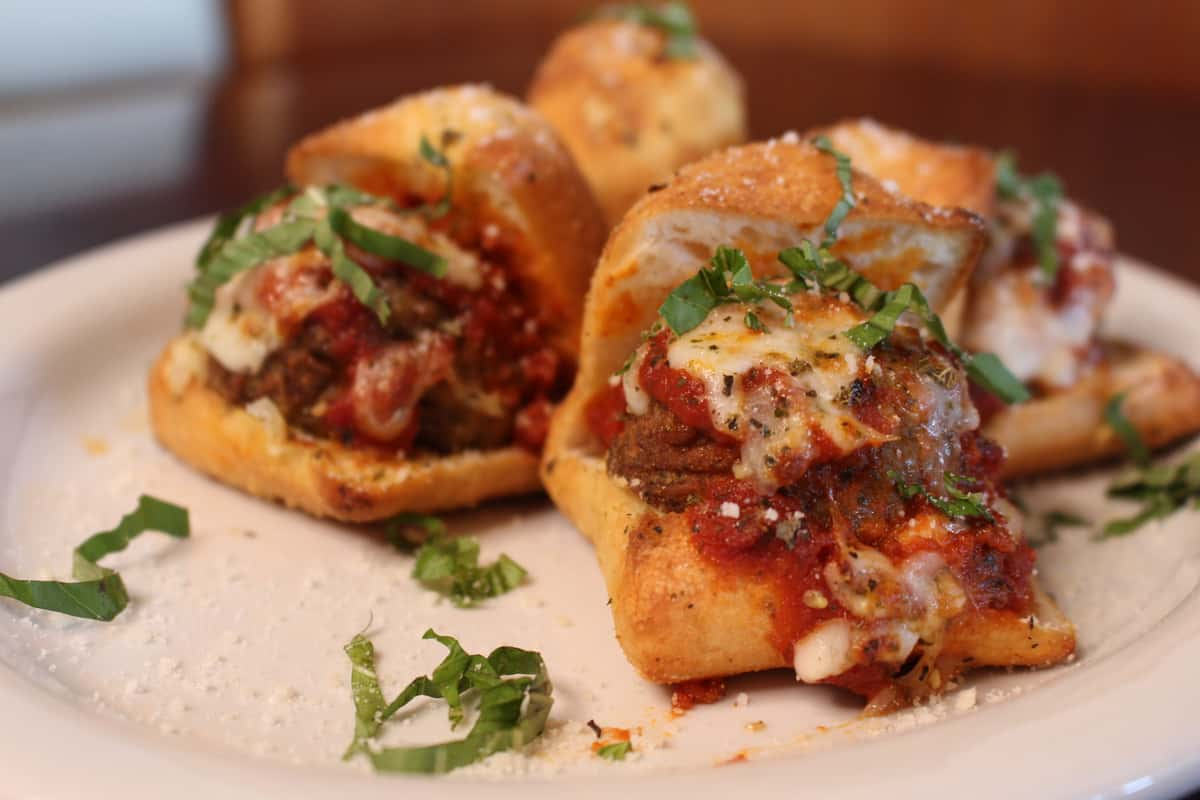 Meatball Sliders - Meatball + Sandwich = Yum
Meatball Sliders - Meatball + Sandwich = Yum
When you want the kick of meatballs but no noodles, and a full bread roll seems like overkill – you're craving a Meatball Slider. Classic, delicious Italian taste in a convenient form factor of a slider. This time on the Streets of New York blog we're diving right in to look at one of our favorite menu items at all of our neighborhood Streets locations – the Meatball Slider!
Meatballs
Meatballs are an absolute classic item, and they crop up in just about every civilization that makes meat! Eventually someone has to ball that stuff and eat it! Meatballs are made of ground meat, rolled into balls with other ingredients such as egg, bread crumbs, onion, seasonings etc. Then they're fried, baked, steamed or braised. There's a ton of meatball variety out there but for our purposes we're looking at the Italian Meatball.
Italian Meatball
Italian meatballs, called polpette in Italian, are meatballs that are eaten as a main course or in soup. These are mostly made of beef and/or pork (though sometimes poultry or sausage make an appearance too) salt, pepper, garlic, parsley, olive oil, eggs, bread crumbs, and Romano cheese which are then rolled up into delicious golf ball sized meatballs.
At Streets of New York we offer our meatballs as appetizers for a plate of meatballs, as a topping on pizza, and as the meatball slider. Let's talk about sliders right quick.
Sliders
Sliders, or mini burgers, are small sandwiches, no more than 2 inches across, made up of a bun and a traditionally hot filling, like hamburger patties, or meatballs.
Popular legend has it that sliders were first used to describe White Castle's mini burgers but that didn't last long and since restaurants around the world have adopted the term to describe their own mini burgers. For the most part, sliders are an appetizer, usually. Sliders are a popular option to layout on a game day smorgasbord.
Now put those two together….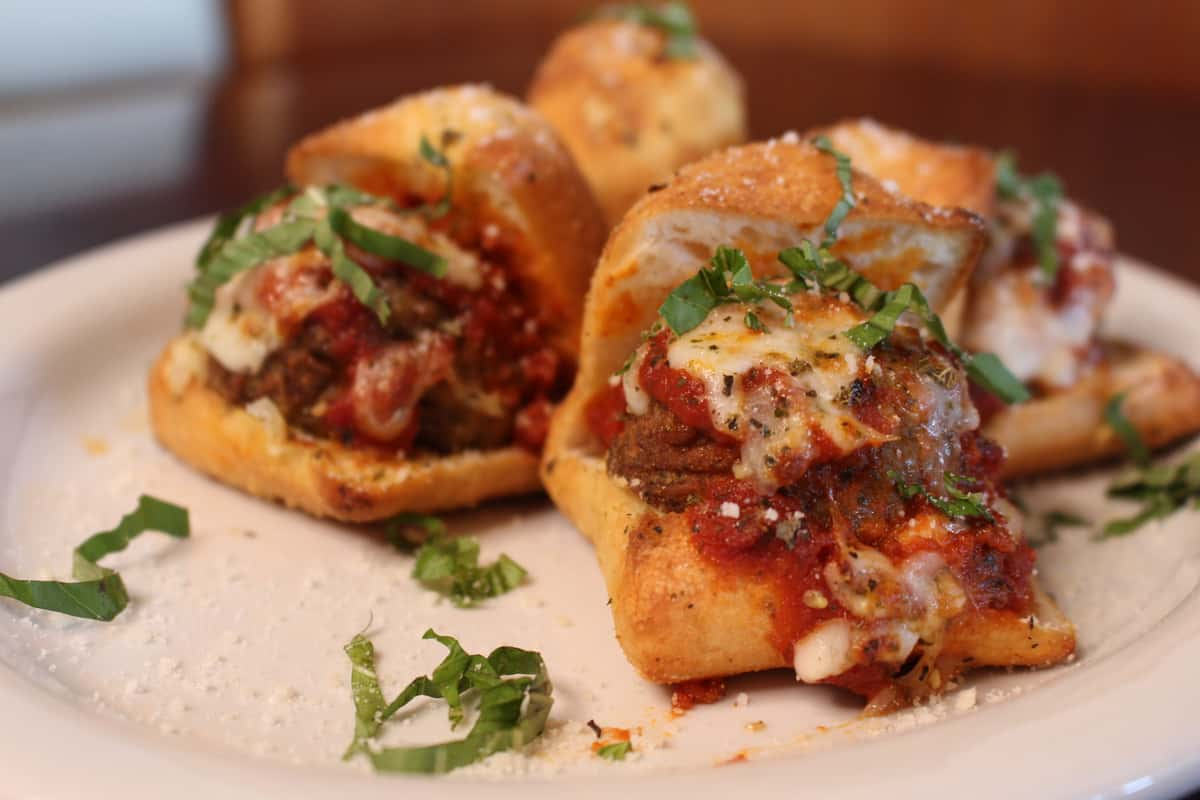 MEATBALL SLIDERS
$9
Four sliders topped with marinara sauce, melted mozzarella, and basil. Baked on our own passion bread.
Perfect
Truly, what more do you need to know?