Streets of New York 45th Anniversary!
Streets of New York 45th Anniversary!
This past Friday, the 29th, Streets of New York celebrated 45 years of being the Valley's New York-style pizza place and East Coast bakery! It's been quite the journey and we wanted to take a beat and share our story. Is it a little self-indulgent, maybe, but after 45 years we think we've earned it! And if you can't share your story on your own blog where can you!
Streets of New York Origins
Those of you who were A students in math probably already have it dialed in – it was 1976 when the first store opened – but that's the beginning, it's not the origin. The origin begins a couple of decades prior when a master pastry chef from Dresden, Germany immigrated to the US in 1959. There he met and married Lorrie (that's right she of the Lasagna!) and started a family. Together they all moved out West! In Arizona, Bernd was hard at work at creating a special pizza dough recipe and together, he and Lorrie started noodling on the business plan and menu that would one day become Streets of New York.
That day came on Friday October 29th, 1976 when the first Streets of New York opened up on 32nd and Cactus in north Phoenix!
Streets Grows
Following that first store, Streets of New York spent two years mastering the menu and partnering up with special ingredients (we need tomatoes and sausage that meet our exact specifications!) Streets opened a second location in 1978. Since then the growth hasn't slowed! Opening restaurants across the Valley, in Prescott, and even Las Vegas! Along the way, we became partners with the Arizona Diamondbacks, the Phoenix Suns, Phoenix Mercury, the Arizona Cardinals, and more serving up a special New York slice in every stadium! Our Streets family has grown to more than 400 cooks, drivers, managers, cashiers, waitstaff, and more!
45 years later and that first store on 32nd and Cactus is still there, as well as dozens of other locations throughout the Valley and even in Las Vegas!
The Current Streets Family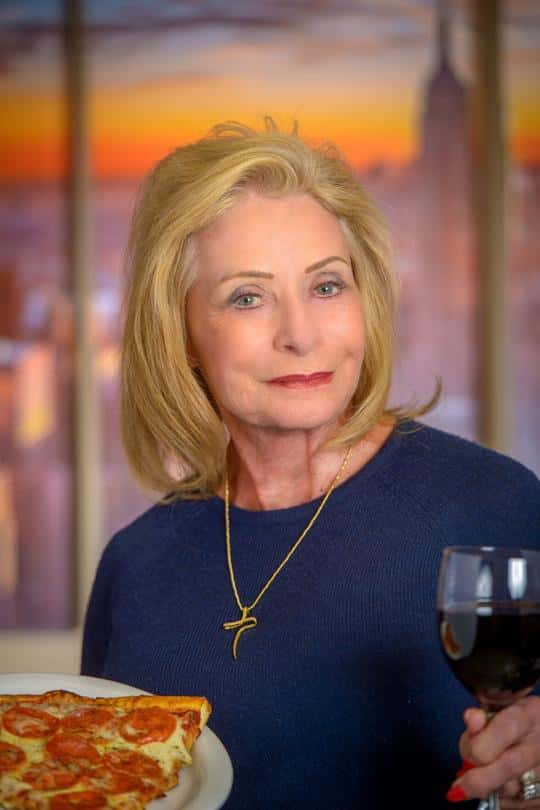 Streets of New York is still the family-owned and operated pizzeria it has been. Today Streets is led by Lorrie Glaeser and the family. Lorrie is in the mix daily, working as the face of the company, in the kitchens as the chief food tester, establishing partnerships and working alongside Streets employees. When interviewed about the 40th Anniversary back in 2016, Lorrie commented on Streets continued success as the Valley's New York Pizza spot, "Much of our success is simple: we remain loyal to who we are and work together as a family to ensure the longevity of the brand that we've worked so hard to build." Five years later and that quote remains just as true.
We're committed to authentic, delicious East Coast taste as a Southwest neighborhood spot. Our pizzas are made with that special dough, handcrafted each day, spun right for the perfect mix of thin and crispy. And our tomatoes! You know all about those! Read more about our ingredients here.
All Thanks To You
The past two years haven't been particularly easy for anyone in the world, and restaurants especially had to fight tooth and nail throughout much of 2020 and early 2021. But as we celebrate our 45th anniversary we are proud to have the support of such a great local community, without it we wouldn't have made it to the first anniversary, let alone 45th!
So to you all – this slice is for you! Thank You!
-- from all of us here at Streets of New York