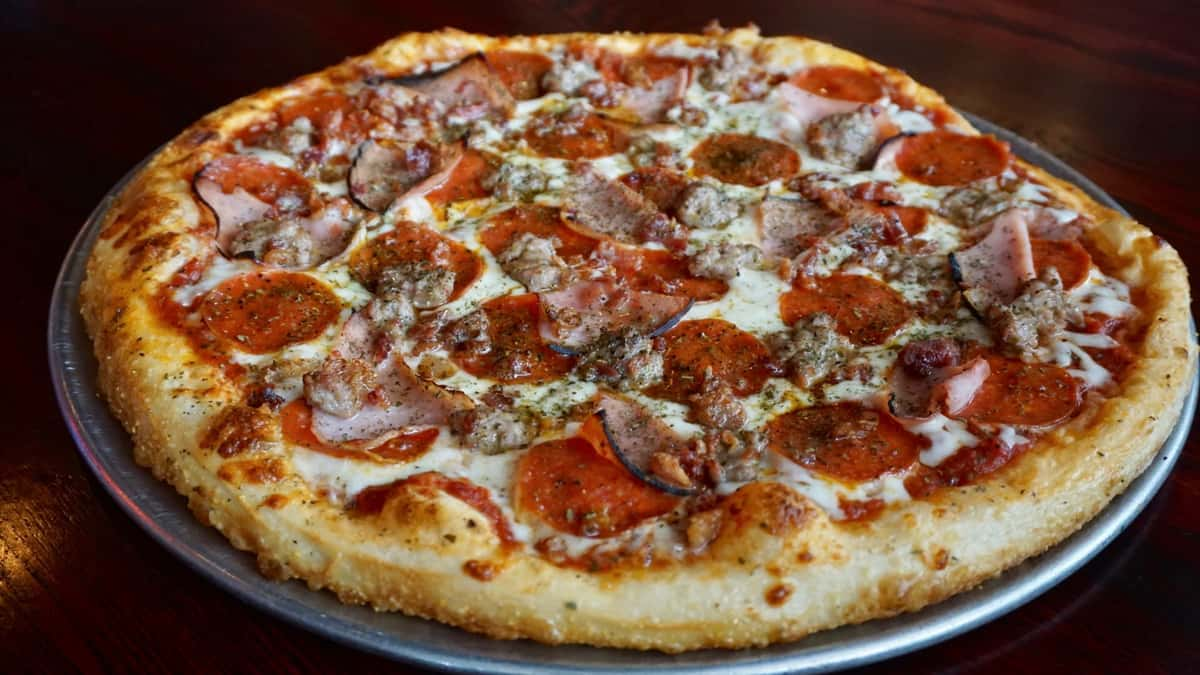 The Meatlovers
The Meatlovers
The Carnivore, the T-Rex, the Allmeats – whatever you call it – the truth remains the same: there's just something so perfectly delicious about a pizza covered in meats! This time on the Streets of New York blog we wanted to dive into the Meatlover pizza, what it is, what makes it great, and who Streets of New York serves up ours!
What Is Meat Lovers Pizza
This is simple enough, it's right there what it says on the tin! A meatlovers pizza is any pizza topped with all sorts of meat, not just pepperoni, not just sausage, not just ham, but all of them and then maybe even some more!
Pepperoni
We talked about pepperoni plenty last time. It's a spicy, greasy, crispy delicious sausage made up of beef, pork, and spices. It's soft, somewhat smoky flavor stands out against the sauce and cheese. Sliced up or diced up depending on your mood it's a classic topping for any pizza, meatlovers included.
Sausage
A sausage is made up of meat ground into small pieces, mixed with those other spices, and then filled into a casing to create that well-known tube shape. Pepperoni is a type of sausage, but when we say just 'sausage' we're really talking about Italian Sausage. The major difference between other regional varieties of sausage and Italian? A fun little herb called fennel!
Fennel is a flavorful herb native to the coast of the Mediterranean. The bulb, foliage, and fruits of the plant are all used in different cuisines to enhance flavor or pack a potent punch. This is what gives Italian sausage it's 'Italian' flavor!
Italian sausage also will use black pepper to give it a bit more of a kick. This mixture can be further enhanced by using either red pepper flakes to increase the heat of the sausage or a sweet basil to add a nice sweetness to it.
Here at Streets we use a special blend for our sausage to make our pies sing!
Ham
Everyone knows what ham is! Ham is pork from a leg cut that has been preserved by wet or dry curing. It could have been smoked or not. Then it's sliced up and used as a savory topping.
Meatballs
Streets of New York uses a blend of both pork and beef to make our meatballs. They are mixed with our unique in-house ingredients to infuse the flavor that keeps you coming back for more.
Meatballs are great enough to be served on their own. Here at Streets, we offer them as an appetizer to start your meal off right!
Bacon
Bacon. What more needs to be said about this marvel of a meat, really? It's powerful enough that it took over the internet and has given many people their entire personality. Just absolutely delicious.
Now, those are the meats...
Our Meatlovers Pizza
Our meatlovers pizza takes all those toppings slices, dices, chops, and crumbles them into toppings to generously cover a gourmet pie and make for an absolutely flavor PACKED bite, every slice.
Will just leave you with a photo, those are worth a thousand words after all.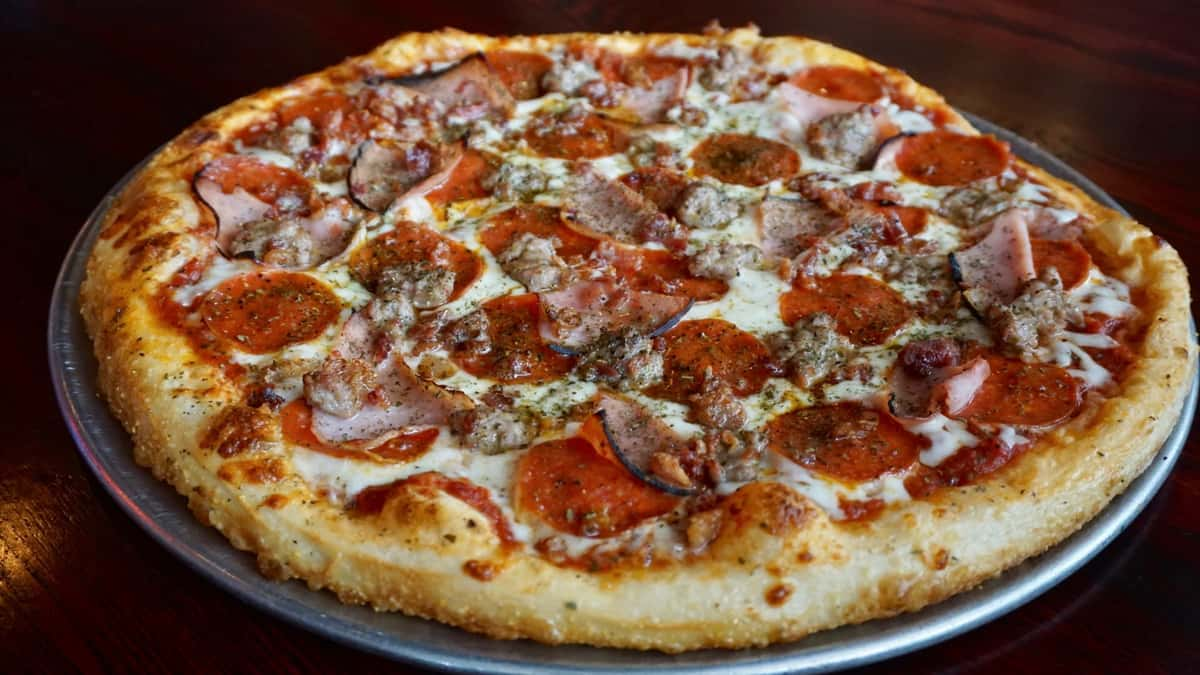 It's beautiful isn't it?
Ready to get your meat on? Order yourself a specialty gourmet Meatlovers pizza from any Streets of New York Location near you!