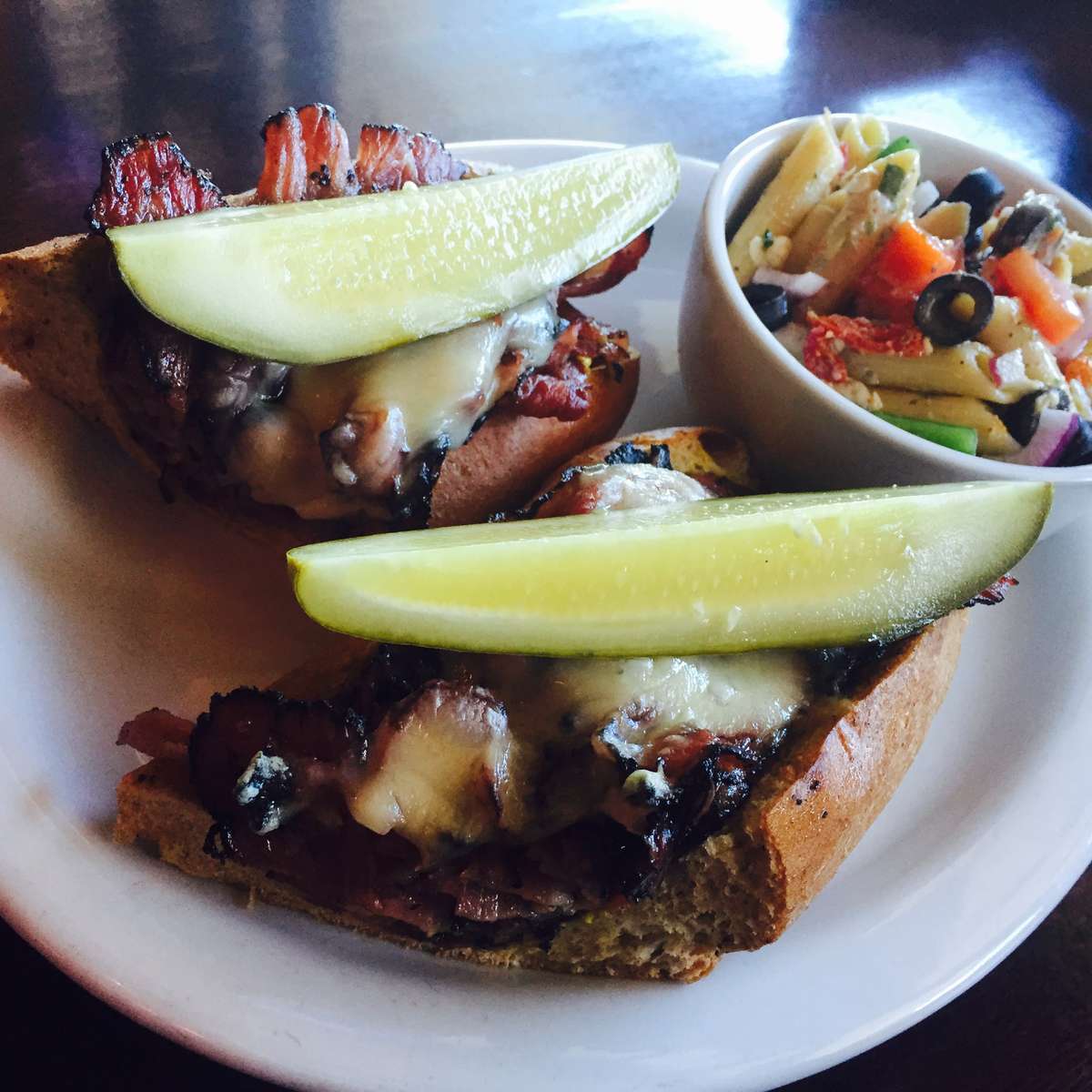 The Perfect Pastrami
The Perfect Pastrami
Few things are more New York than the perfect pastrami sandwich. There's something about the way delis back East handle their meat that makes those sandwiches sing! That's why we are so excited to be offering a pastrami sandwich from one of the most famous delis in the world. We know pizza, they know pastrami – and together you'll know a good meal! This time on the Streets of New York blog we're talking pastrami!
Pastrami By the Books
Pastrami is made from beef brisket, though sometimes lamb or turkey. The meat is brined, partially dried, seasoned, then smoked and steamed. Served hot it is a staple of delicatessens!
Pastrami Origins
You know we love to talk history here on the Streets of New York blog, food just has such rich traditions and pasts that it's worth mentioning. We're New York-style pizza, that pizza is a tradition, it's special. The same is true of pastrami!
Believe it or not, pastrami is one of the oldest types of meat we know of! The name comes from the Romanian word, which in turn is taken from a Turkish pastirma - their version of it is an air-dried meat that has been made for centuries in Anatolia. The modern pastrami is a bit different but those roots run deep!
Pastrami first came to America during the late 19th century, when Jewish immigrants were coming from Romania and Bessarabia. The man first credited with the pastrami sandwich was Sussman Volk in 1887. Volk was a kosher butcher who followed the recipe of a Romanian friend, served it on bread out of his butcher shop. It proved so popular that Volk had to change his business into a restaurant!
Now, almost a century and a half later, authentic New York-style pastrami is coming to the Valley of the Sun with our partnership with Katz's Deli!
Katz's Deli
Even if you've never walked down Houston Street in New York, you know of Katz's Deli – because guess what, it's the Deli of the movies!
When Harry Met Sally

Donnie Brasco

Across the Universe

We Own the Night

Mary and Max

Nous York

Sidewalks of New York

Looking for Kitty

Off Beat
And more! Katz's Deli shows up in TV shows, has been the subject of documentaries, and more because it represents that authentic New York deli experience. With almost twenty-three thousand reviews on Google and an average rating of 4.5 to 5 Stars, the food backs up it's popularity!
You might be wondering how we're going to be serving New York pastrami right here in the desert. We got it covered!
Thanks to the nature of the way pastrami is made, it can keep just fine for the journey from the East Coast to Arizona. Here we receive the pastrami raw and then slow it for over two hours to get that perfect juicy bite. Then it's ready to be put on a sub, with pickle and melted Swiss cheese then dressed with the exact mustard Katz's uses.
Not into sandwiches? Well, we don't know about that, but if that's the case for you, well good news! You can take the plunge and order a Pastrami Pizza! That's right our pastrami is available as a pizza topping too!
So, what are you craving? Pizza, pasta, or pastrami Streets of New York delivers!