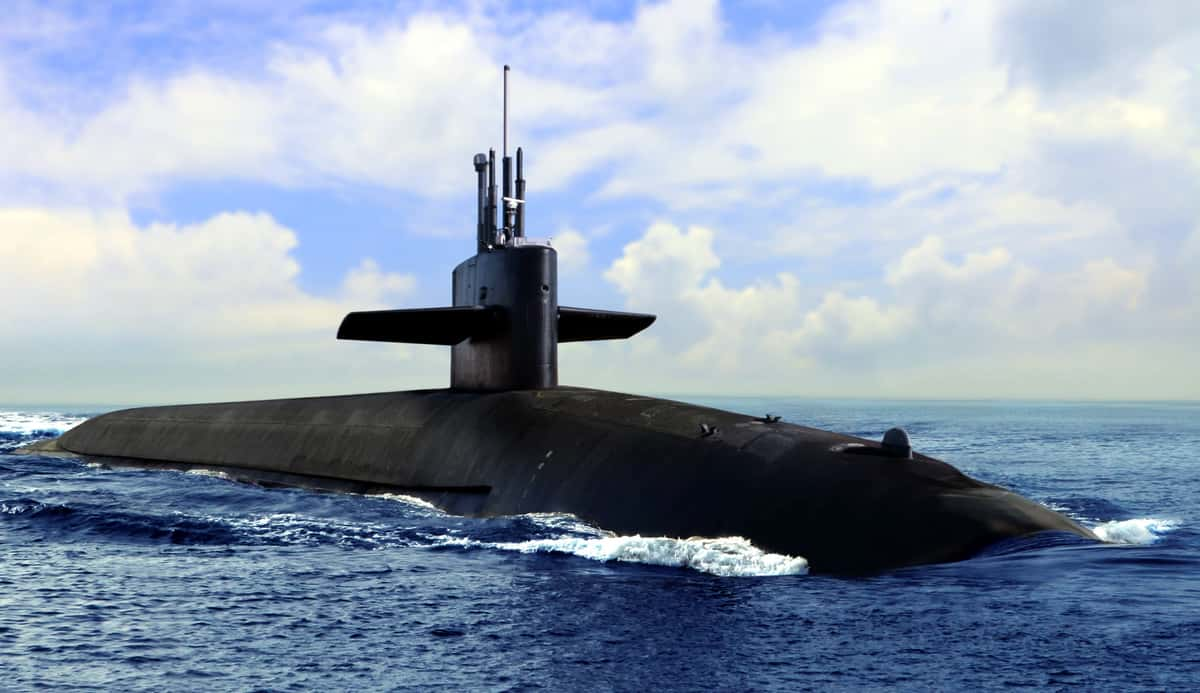 The Submarine Sandwich - We Lub Subs
The Submarine Sandwich - We Lub Subs
Ahhh, the submarine sandwich. There's something about this odd-shaped sandwich that haunts our dreams – who thought of making bread and slicing it that way? Who thought to fill it like that? It begs many questions - this time on the Streets of New York blog we're diving deep, like a submarine, into subs!
The Submarine Sandwich Deep Dive
The submarine sandwich goes by many names. The sub, the hoagie, the torpedo, the hero, the grinder, the Italian. All of these different names describe the same thing – a sandwich (cold or hot) that uses a long bread roll split lengthwise filled with… whatever you want!
The sub sandwich is freeing in its own way – so long as it's the right shape, anything can be a sub sandwich!
All of these names come from different Italian American communities (lending it the name Italian) along the North East, during the 19th and 20th century. Scholars Edwin Eames and Howard Robboy tracked the origin and names of thirteen different terms for the sub sandwich in the US (as of 1967). We're going to cover a few here just to give you an idea of how these names came about – then we'll get back to the good stuff!
Submarine
The use of submarine or sub is popular throughout North America. It's named, you guessed it, after the submarine – the underwater naval craft. So the legend goes, Dominic Conti, an Italian immigrant who immigrated to New York in the late 19th century saw a recovered submarine in 1901 named the Fenian Ram. This is the earliest potential theory, though several others are out there.
Grinder
A grinder is the common term for the long sandwich in New England. Like many foods, its name comes from the populace who it was most popular with! Grinder, for a time, was an Italian-American slang term for a dock worker. The other seemingly key aspect of a "grinder" specifically is that it is usually hot. Featuring meatballs, sausage, that sort of thing. In Philadelphia, they'll use grinder instead of hoagie if the sandwich has been toasted, whether or not it's using traditionally hot ingredients. Speaking of hoagies...
Hoagie
As you may have already guessed, hoagie comes from the Philadelphia area. Like all names, there are a few different potential origins for the term. One source has it that the workers of the Hog Island shipyard in World War I loved to eat sandwiches made up of meat, cheese, and lettuce between two slices of bread. It was the "Hog Island sandwich," later shortened to Hoggies or Hoagies. Another says it's named
Another explanation? The 'hokey-pokey men.' These were early 20th century street vendors who sold all sorts of food out of their carts. At the same time, Philadelphia bakeries were making long loaves of bread called pinafores (after a Gilbert and Sullivan production). Those street vendors took the loaves, sliced 'em lengthwise and stuffed them with food, and thus the sandwich was named after the vendors in a way, 'hokey' became 'hoagie.'
These are just two potential origins for the name, and there are several more out there!
Hero
Perhaps the last of the more common names is the 'hero.' This is the New York City term for just about any sandwich on a long roll with Italian flavors and style.
Bet you didn't expect to become a sub scholar today did you?
Submarine Sandwiches at Streets of New York
Let's get into how we do subs at Streets of New York! We got 13, (13!) different subs that all pack a load of flavor!
First, you start with your choice of fresh-baked white or wheat sub rolls. Add your choice of cheese: mozzarella, Swiss, provolone, or cheddar. Then serve with fries, pasta salad or trips and you're set!
STILL THE #1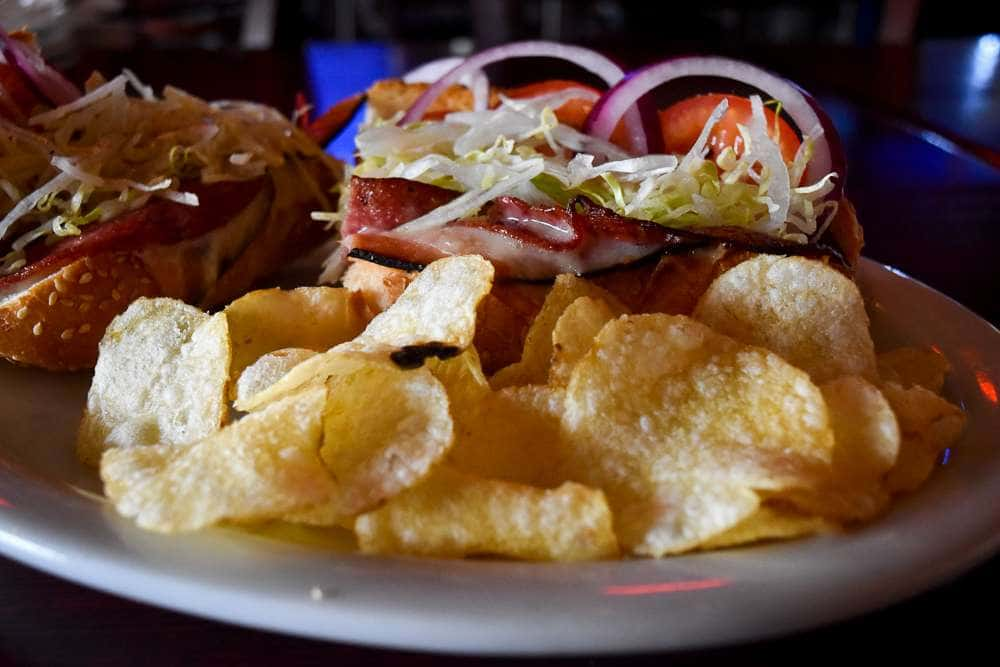 black forest ham, cotto salami, provolone cheese, lettuce, tomatoes, onions, streets italian dressing
There's a reason this one is still the #1.
SUCH A HAM & CHEESE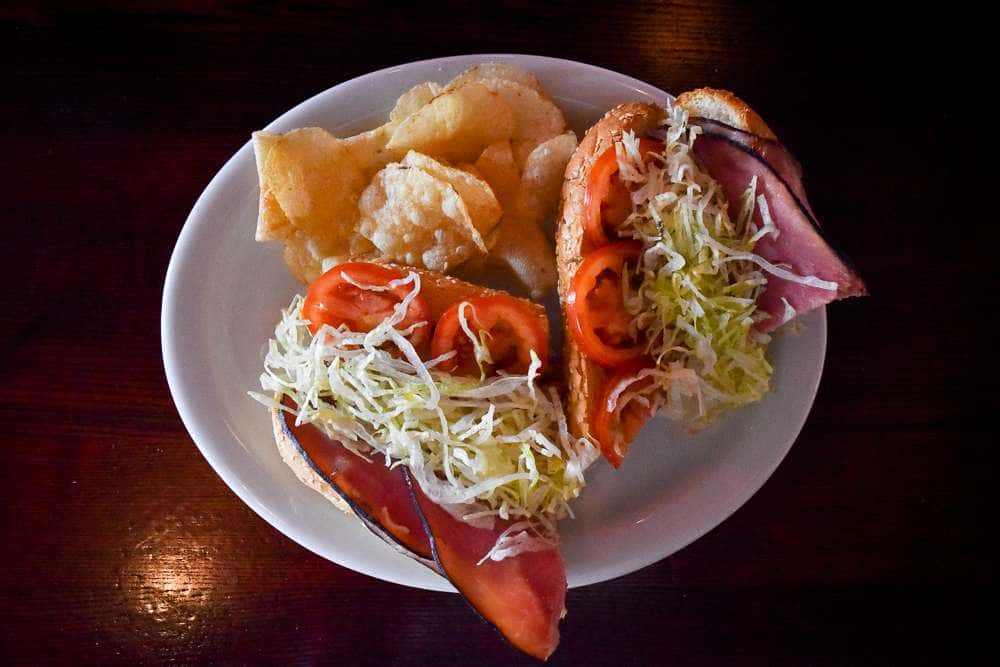 black forest ham, provolone, lettuce, tomatoes, mayo
This sandwich demands attention!
PILED HIGH ROAST BEEF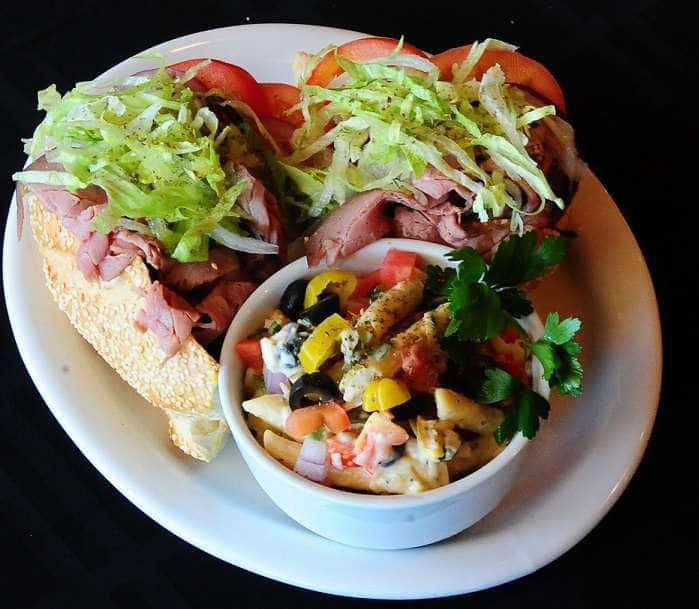 roast beef, lettuce, tomato, onion, mayo, streets italian dressing
This roast beef sub looks like a skyscraper!
OLD WORLD MEATBALL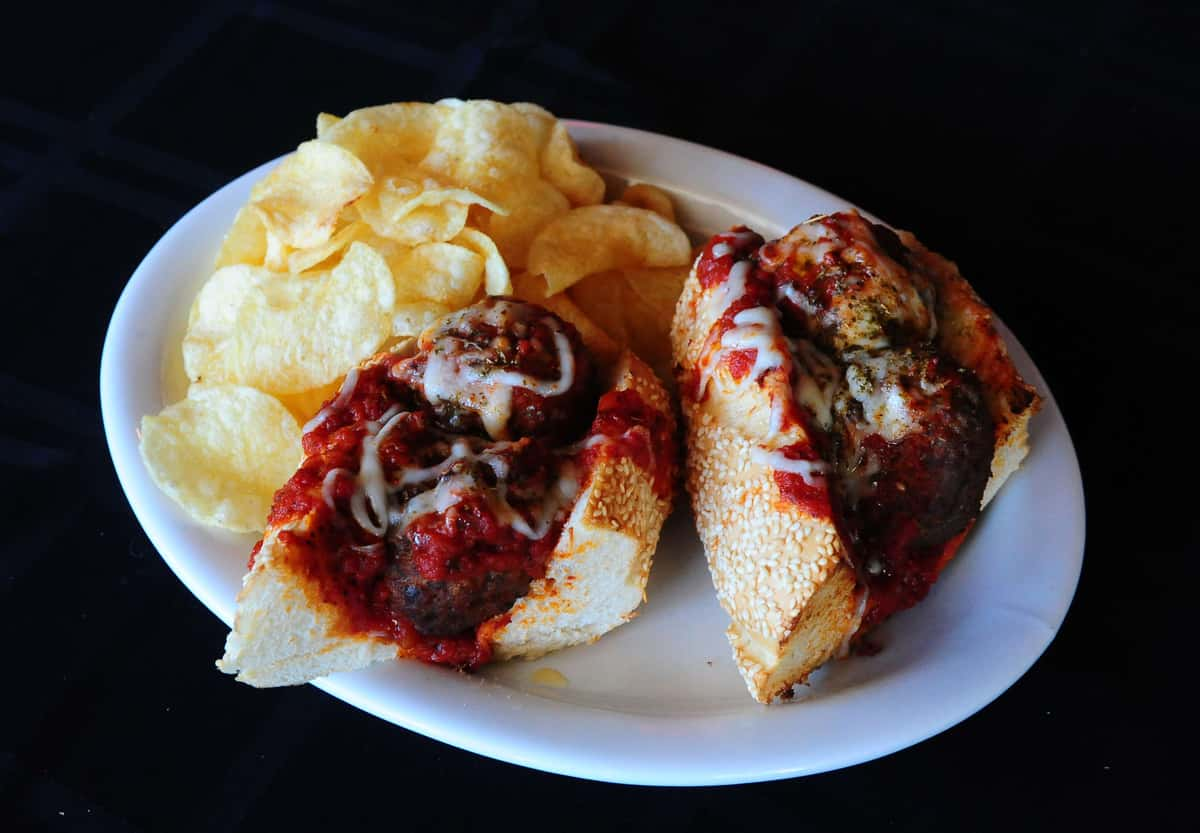 seasoned meatballs, marinara, mozzarella, spices
Old world flavor, modern convenience.
ITALIAN STALLION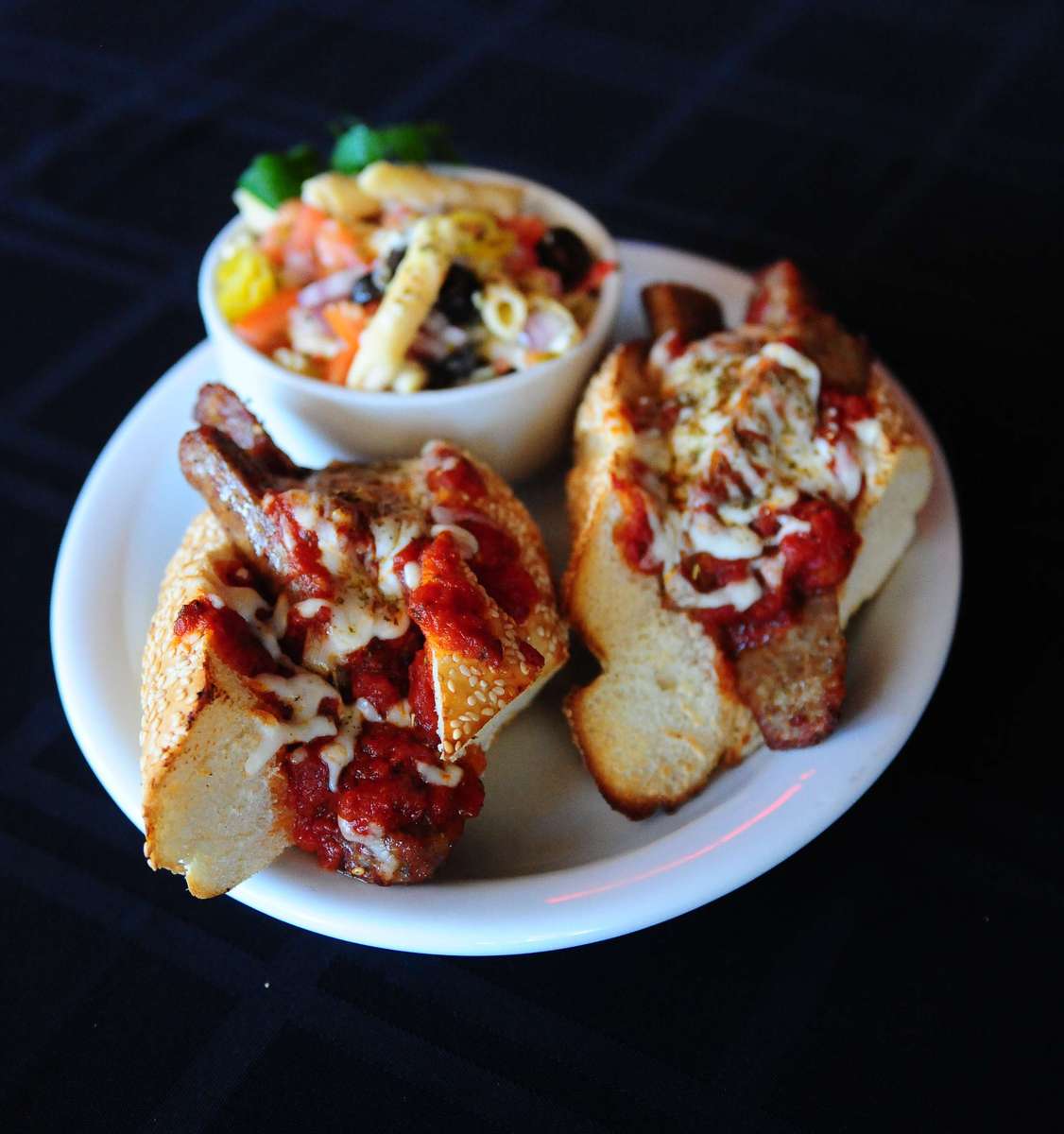 italian sausage links, marinara, mozzarella, spices
Like its namesake, this sub has a punch.
NEW YORK HOT PASTRAMI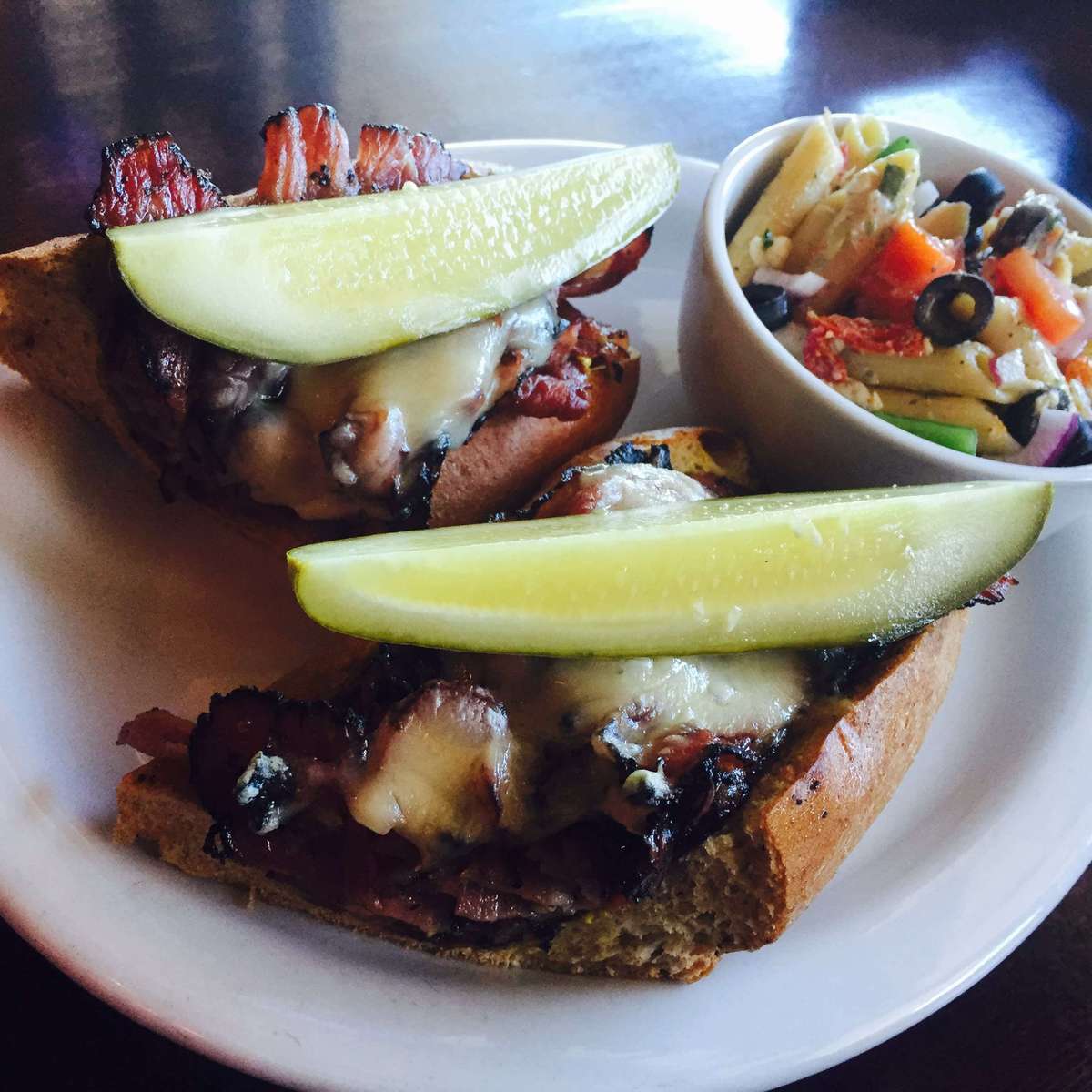 pastrami, melted swiss, mustard, pickle
Take a bite out of the Big Apple with this pastrami sub!
BEST OF EVERYTHING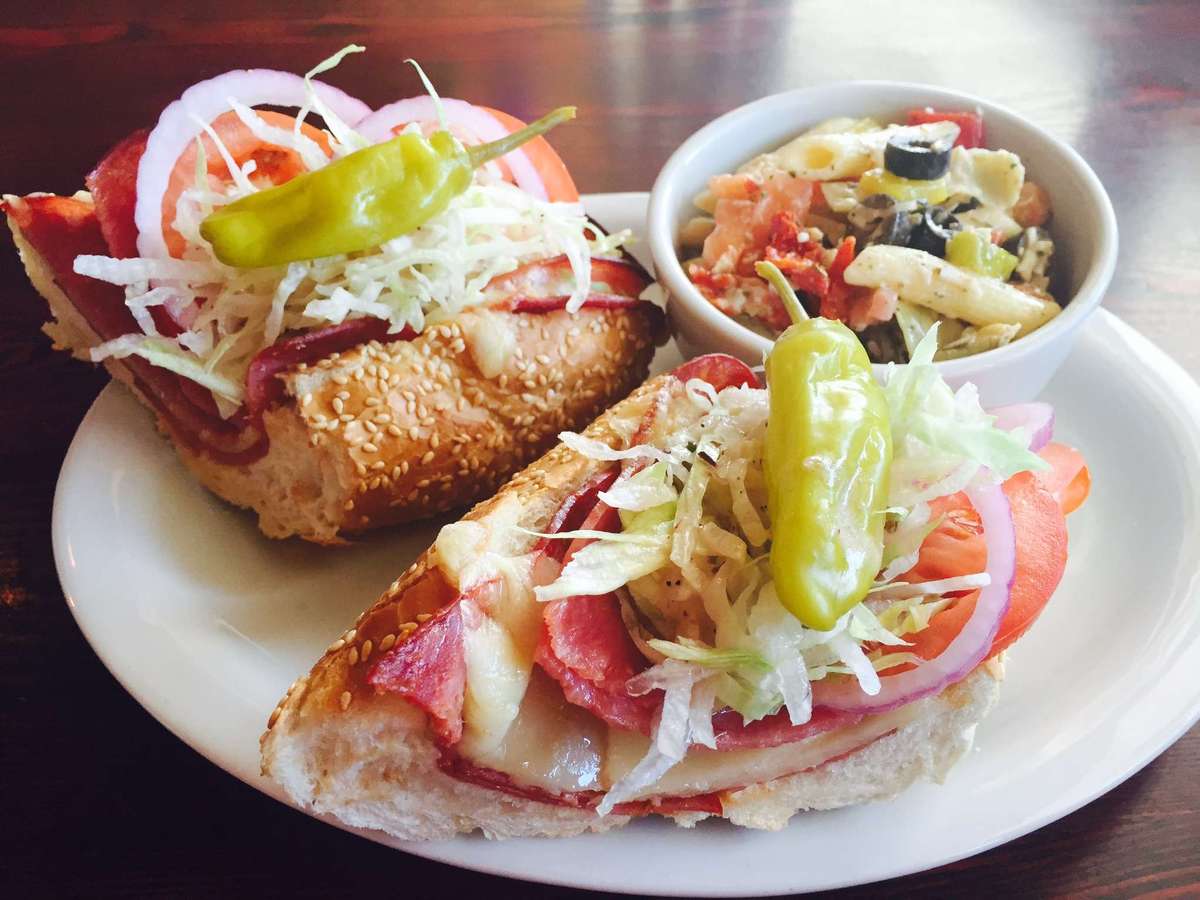 capicola ham, genoa salami, swiss, lettuce, tomatoes, onions, pepperoncini, streets italian dressing
For those who want the best.
OVEN-ROASTED SLICED TURKEY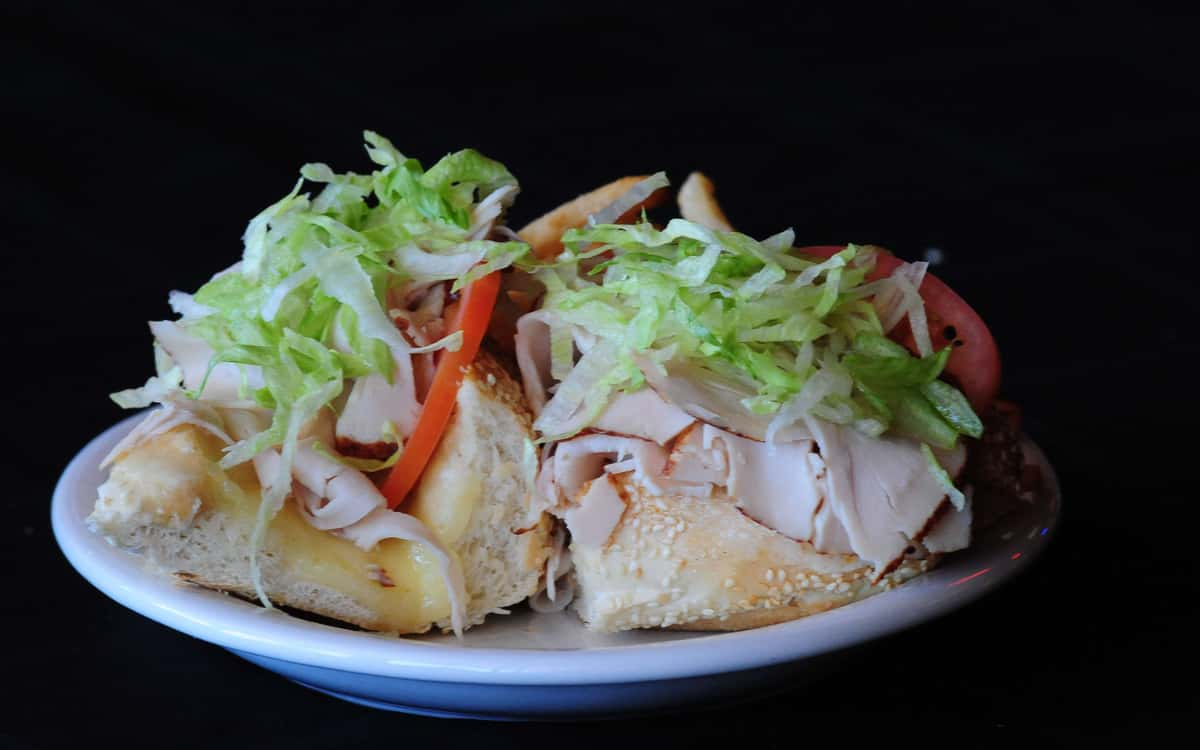 cold turkey breast, lettuce, tomatoes, mayo
Classic, simple, delicious.
LITTLE ITALY ITALIAN BEEF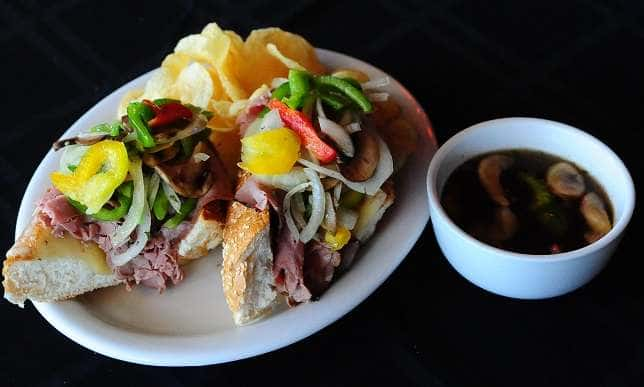 warm roast beef, mixed bell peppers, onions, mushrooms, au jus
Taste of the neighborhood.
CHICKEN PARMIGIANA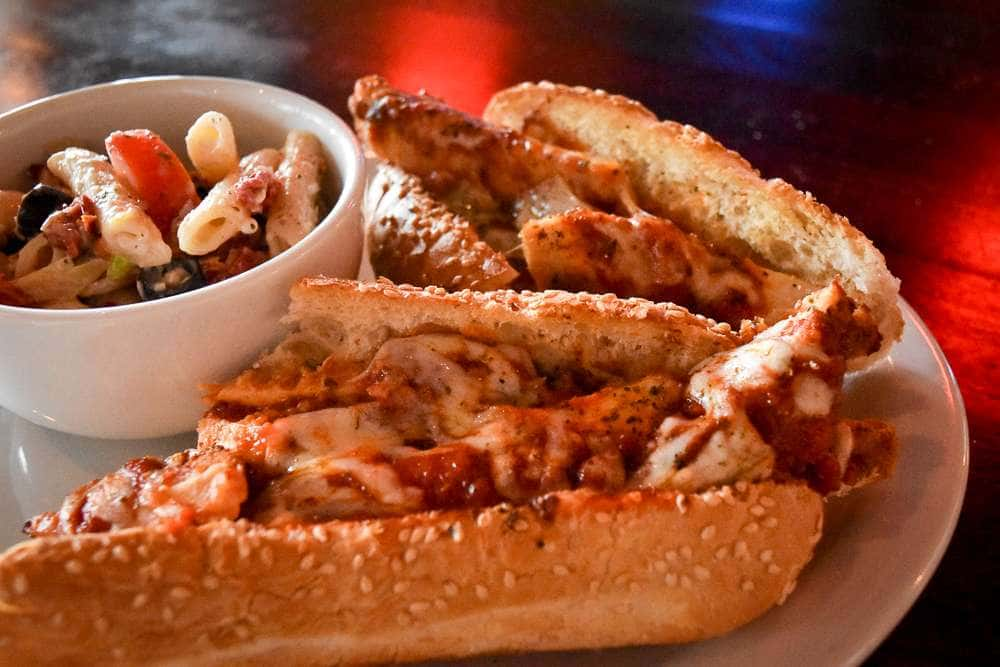 breaded chicken breast, marinara, mozzarella, spices
Chicky chicky parm parm – done right.
CAJUN CHICKEN
chicken breast dusted with Cajun spices, sautéed onion, mixed bell peppers, cheddar cheese, mayo
This sandwich is ragin'.
VEGETARIAN DELIGHT
wheat roll, spring mix, roma tomatoes, fresh mozzarella, fresh basil, balsamic vinaigrette, Tuscan EVOO
Who says vegetarians don't know how to eat?
ULTIMATE NEW YORK CHEESESTEAK
warm roast beef, onions, mushrooms, provolone alfredo cheese sauce, pepperoncinis
How do you beat the ultimate?
All those sub pics get you hungry? We don't blame you! Place your order today and get your sandwiches delivered right to your door, or head to your local neighborhood Streets of New York to enjoy a lunch that's worth it!