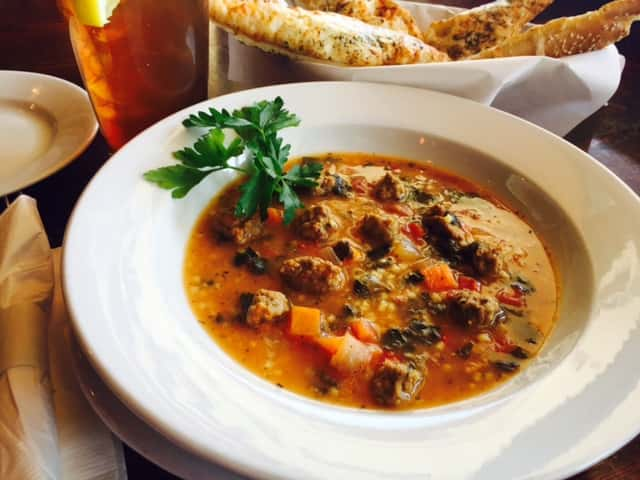 The Tradition of Italian Wedding Soup
The Tradition of Italian Wedding Soup
Weddings are picking back up after a year off and with them are traditions as varied as the stars in the sky! What's on the menu? Well it could be Italian Wedding Soup, but don't get it twisted, Italian Wedding soup has nothing to do with weddings really. Confused? Don't worry we'll make it all crystal clear!
What is Italian Wedding Soup
No, it's not the traditional soup of nuptials! The name wedding comes from the Italian phrase minestra maritata which means 'married soup.' Why is it married? It's the marriage of ingredients, and the resulting delicious flavor, in the soup! All wedding soups are going to have green vegetables and meat.
Wedding soup began as many do, as a typical 'peasant' dish. Peasant dishes are what those who lived in poverty could make and eat routinely. These meals were made from inexpensive ingredients that anyone could get, such as greens that grew everywhere, as well as incorporating left overs from other meals to use up ingredients before anything went bad.
And it's not just popular in Italy, the soup has a history in Spain as well!
Typical Italian Wedding Soup Ingredients
As we mentioned, the big components (really the only two needed) are some green vegetables and meat. Here are the more common ones. When it comes to vegetables they're usually lettuce, kale, spinach, endive and escarole, or cabbage. Meat is usually represented by meatballs or sausage. The sausages can occasionally be made of chicken if folks prefer.
The Streets of New York Wedding Soup
The Streets of New York Wedding Soup uses a recipe that is more typical of the North American approach (obviously, as New York is American!) that uses small meatballs for the meat. Our soup is spinach and miniature meatballs with couscous, tomatoes, and sweet red pepper.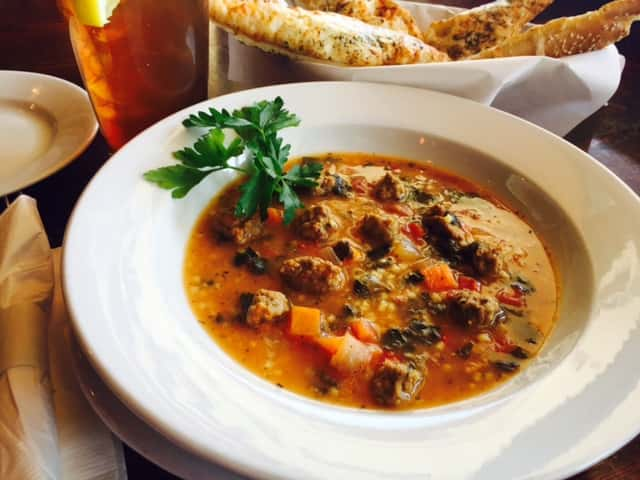 couscous, tomatoes, spinach, sweet red pepper, miniature meatballs
Order up by the cup or by the bowl! Either way you're going to have some of the best soup in the Valley! Use it as an appetizer for a pasta or pizza or pair with a salad for a full lunch. However you want your soup – Streets of New York has you covered!