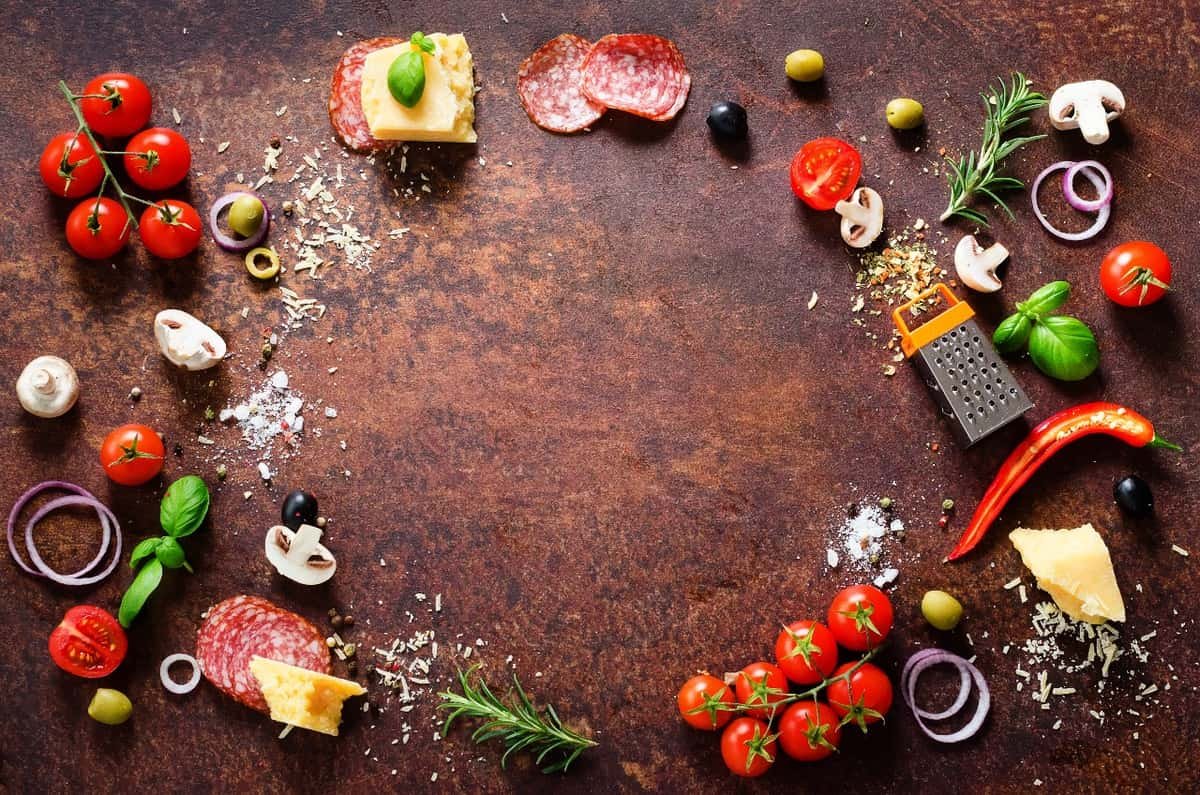 These Are The Best Pizza Toppings & Combos, Period.
These Are The Best Pizza Toppings & Combos, Period.
There's one that can really get people heated when it comes to hotly-debated topics: the best pizza topping combinations.
If you've ever tried to order a shared pie with friends or family, then you already know that it can be virtually impossible to agree when it comes to what to put on top. There always seems to be someone requesting a plain cheese pizza, someone who wants to stick with just pepperoni, and a few wild cards who want pineapple or BBQ chicken. Everyone has their own opinion about how to make the perfect pizza - but what do the experts say?
Here at Streets of New York, we've spent decades perfecting the art of pizza, honing our East Coast-born craft, and serving up the best pies in the Valley. We know a thing or two about pizza - after all, our recipe is famous for being Arizona's only authentic New York-style pie - but even we find it hard to play favorites when picking toppings.
So, instead of choosing just a few of the best toppings out there, we've rounded up a whole list of our most popular combinations to get you inspired (and make you hungry!). From a single-topping pie to a fully-loaded pizza, keep reading for some topping ideas you'll love.
The Best Pizza Toppings: Combinations to Love
From classics that would satisfy a pizza traditionalist to out-there options for the fancy foodie, here are our top picks for the best pizza topping combos.
Pepperoni
Putting pepperoni at the top of our list was a no-brainer because this classic topping has been around since the beginning. A combination of homemade dough, tomato sauce, and mozzarella really let premium pepperoni shine. Even the pickiest pizza eater loves the subtly spicy kick that pepperoni adds, making it the go-to topping choice for your next pie.
Sausage
From sweet Italian to spicy, sausage is a staple topping that brings a rich, meaty flavor to pizza. Ideally, your pizza will be topped with a high-quality Italian sausage that boasts a mix of spices for maximum deliciousness in every bite.
Onion
Onions are one of the most unappreciated toppings out there, but we consider them a must for a pizza with a full flavor profile. When sprinkled on top just before baking, the onion caramelizes and lends a sweet element to a salty, cheesy pie. If you don't already include onions in your regular pizza order, now's the time to start.
Mushrooms
Mushrooms tend to be one of the most divisive topping options, mainly because plenty of people don't like the friendly fungi. But if you consider yourself a mushroom enthusiast, you already know that the taste and texture of mushrooms are an outstanding complement to other toppings. When combined with onions and garlic, it makes for a majorly tasty trio.
Olives
Another timeless topping for pizza is the olive - but don't assume that black olives are the only choice you have. While you can always opt for black, we also think that Kalamata olives and green olives definitely deserve an equal seat at the table.
Pineapple and Canadian bacon (or Black forest ham)
Now, we're getting controversial - pineapple on pizza is a major point of contention, even among our own team! Often called a "Hawaiian-style" pizza, this combination isn't something you'd see in old-time Italy, but plenty of people love it nevertheless. Some people pair pineapple with Candian bacon, while others prefer Black forest ham - whichever way you lean, it's a salty-sweet pairing that can't be beaten.
Tomatoes, basil, and mozzarella (Neapolitan)
The classic Neapolitan pizza is a medley of Italian cherry tomatoes, fresh basil, and fresh mozzarella topped off with extra-virgin olive oil and a generous sprinkling of spices. It's a beloved recipe, and for a good reason - you'll find a whole new appreciation for fresh flavors with this combo.
BBQ chicken
BBQ chicken is definitely one of the most modern recipes coming out of our kitchen, putting an American spin on an Italian classic. We stick with our usual base of homemade dough, switching out tomato sauce for a hearty BBQ sauce instead. Shredded garlic chicken breast, red onion, and mushrooms harmonize with cheddar and provolone for a one-of-a-kind taste experience.
Mediterranean
For the veggie lover, a Mediterranean combination of toppings can add something new to enjoy on pizza night. Spinach, tomatoes, red onions, sun-dried tomatoes, kalamata olives, and feta are piled on top of a traditional base, transporting your tastebuds to the Mediterranean.
Bacon
Bacon is definitely a darling of the culinary world, making an appearance at just about every meal possible. These days, bacon isn't just for breakfast! Try it on your pizzas for a salty, crispy element that's tasty every time.
Shrimp
Shrimp might not be one of the most popular topping options out there, but its solid following has helped it secure a spot on the lists of many top pizzerias. Perfectly cooked and seasoned with garlic, shrimp on pizza is a seafood lover's dream.
Jalapenos
As Arizonians, we tend to like a little extra spice in our food - which is probably why jalapenos are included on our list of the best topping choices for pizza. Delicious, fiery, and full of flavor, these little green peppers are a great way to add some Southwestern flair to your next order.
Pick Your Perfect Pizza Toppings at Streets of New York
No matter how you slice it, the best toppings are the ones that you personally pick for your pie - which is why at Streets of New York, you can create whatever combination you want. Whether you choose one of our signature gourmet recipes or build your own with your choice of pizza toppings, you'll be enjoying the best New York-style pizza in Arizona.
We start with a fresh yeast pizza dough, replicating the recipe for authentic East Coast pizza to a T. Homemade and hand-tossed, this delicious crust is the ultimate canvas. From there, you can mix it up with your favorite sauce, cheese, and toppings, or let us come up with a combination that appeals to your appetite. Don't be surprised if you have to order an extra pie or two to decide on the perfect topping blend - when the pizza is this good, we won't blame you!
Sample classic favorites and quirky combinations alike when you visit Streets of New York, Arizona's favorite pizzeria, and the valley's only spot for authentic New York pizza.
Featured Image: J.Chizhe / Shutterstock