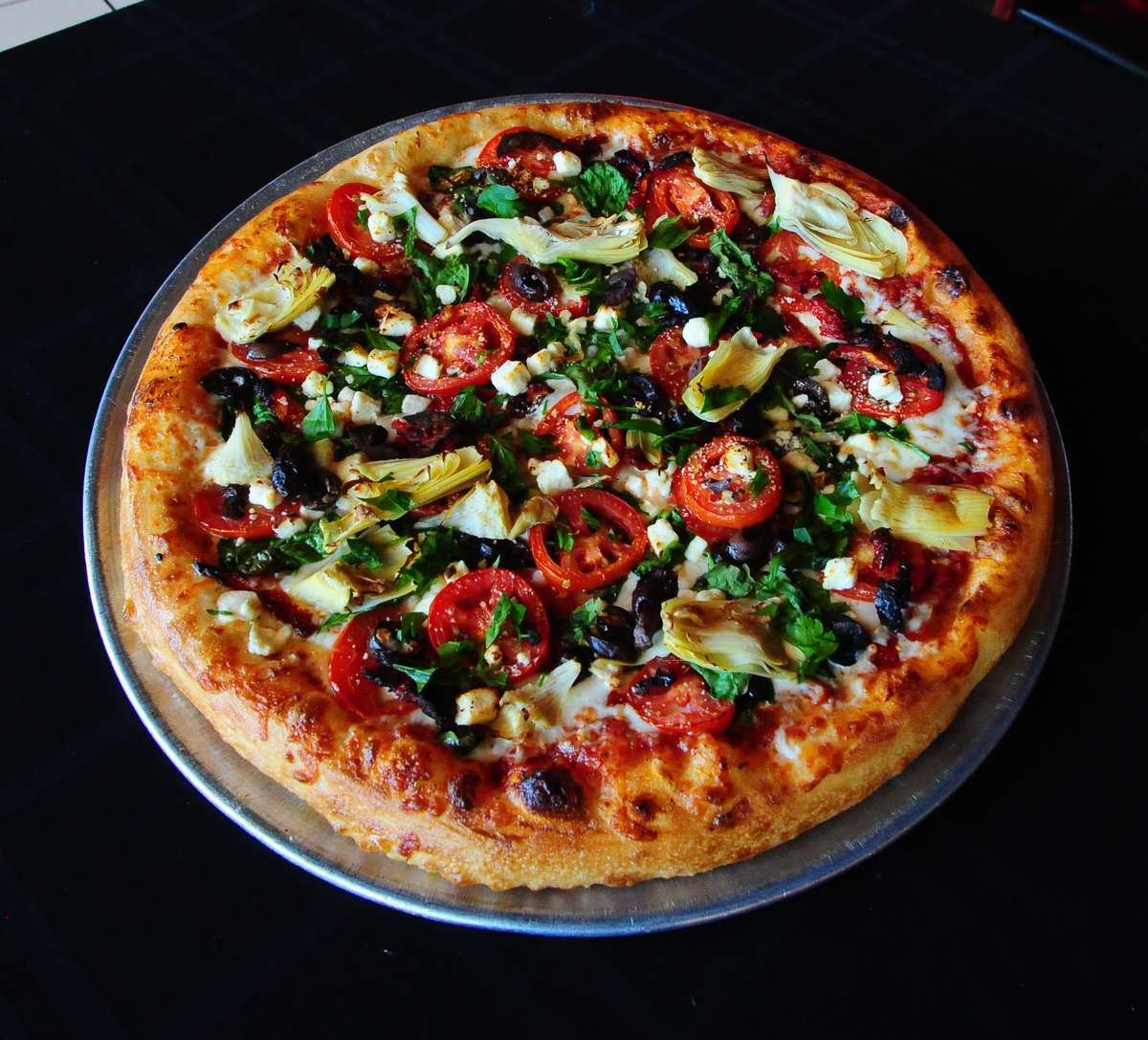 Franchise Opportunities
Franchise Opportunities
How would you like to have a slice of an exciting and growing business?
Join the Streets of New York Family
Streets of New York Franchise opportunities are now available in:
Phoenix Metro Area
Tucson
Flagstaff
Download the application or call (602) 953-8776.
For more information about our franchise opportunities, please contact Streets of New York headquarters at 602-953-8776.
The Concept
Award winning pizza, pasta, subs and salads
Consistent quality products and environment
Casual family neighborhood restaurant atmosphere
Catering to the family pizza market
Fastest growing food service segment
Dine, take out and delivery flexibility
High nutritional value, healthy food appeal
The Franchise
Concept founded 1976
Franchising commenced in 1987, we first built a strong core of seven company stores in Phoenix and Scottsdale, Arizona. We currently have fifteen company and nine franchised restaurants opened - with more on the way.
Quality oriented franchisees
The principals of STREETS OF NEW YORK have their roots in food service management and Franchisees must have prior food service experience.
Homemade appeal and freshness
Proprietary products to insure consistency
Attractive investment costs
Cost of complete investment ranges from $450,000 to $500,000.
A neighborhood STREETS OF NEW YORK in your neighborhood
Consistent authentic products in a supporting "casual" environment is the secret to our success.
Pizza operations enjoy an above average profit to gross sales ratio
A seasoned, market tested system for thirty years to help you achieve success
Opening and Operating
Pre-Opening Services
Upon acceptance by STREETS OF NEW YORK FRANCHISE CORPORATION we will provide to you:
Site selection review assistance
Training program for franchisee and selected manager
All reference materials including the loan of an operations manual
Initial supply procurement assistance
Operating Your Franchise
As franchisee of a STREETS OF NEW YORK restaurant you are entitled to these services:
Advertising
Our plans call for a balanced approach, and depending on local needs, we will include: Radio, Outdoor, Direct Mail and Yellow Pages. Each store will receive a demographic review to determine the best use of media.
Ongoing Consulting
Your restaurant will be inspected on a periodic basis to ensure that system-wide quality standards are maintained, and to provide you with business planning strategies to help you achieve success.
Product Procurement
As a STREETS OF NEW YORK franchisee, you will profit from the benefits of collective purchasing, in addition to knowing that the best quality control procedures are maintained on your behalf.
Requirements
Franchise fees
The one time initial franchise fee is $35,000. It is paid in two equal installments, one-half upon signing the franchise agreement and one-half prior to opening the restaurant.
Equipment, furniture and fixtures
The cost of the total equipment package ranges from $200,000 to $225,000. This includes kitchen equipment, dining room fixtures, signage, registers and décor. In certain situations, this equipment can be leased, and if leased, this cost would not require an initial cash outlay, but would be paid monthly in accordance with the terms of your lease.
Leasehold improvements
Leasehold improvements are costs associated with building inside the leased premises. Leasehold improvements usually include walls, additional plumbing, electrical, air conditioning and other construction costs. Tenant improvements range from $350,000 to $375,000 for a 3,000 square-foot facility. Landlords may contribute to a portion of these costs and amortize that contribution as additional rent thereby reducing the initial cash outlay.
Miscellaneous cash requirements
Additional funds ranging from $25,000 to $50,000 may be needed for lease and utility deposits, architects, attorneys, accountants, initial inventory and working capital.
Royalties
Franchisees pay monthly royalties of 5% to STREETS OF NEW YORK FRANCHISE CORPORATION for continuing support, and also contribute from 2 to 4 % to a system-wide advertising fund.
NOTICE REGARDING FRANCHISE REGISTRATION LAWS
Nothing communicated in these web pages should be construed as an offer to sell a Streets of New York franchise to residents of any jurisdiction which requires registration of the franchise before it is offered or sold in that jurisdiction. These web page communications are not directed to residents of any jurisdiction which requires such registration. No Streets of New York franchises will be offered or sold to any resident of any such jurisdiction until either the franchise has been exempted from registration or duly registered and declared effective in the jurisdiction, and an Offering Circular has been delivered to the prospective franchisee before the sale in compliance with applicable law.