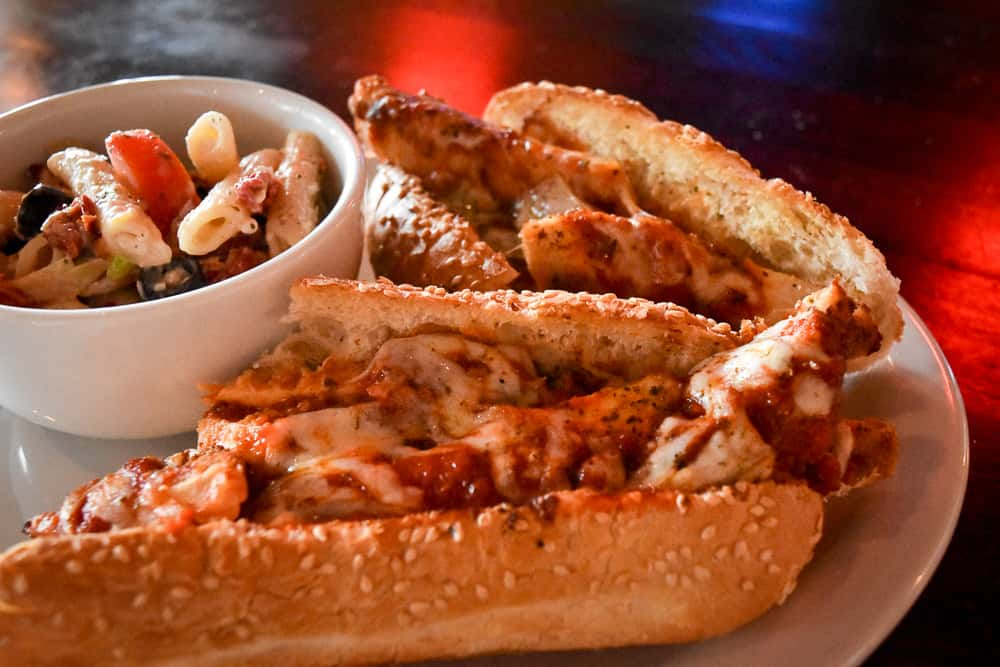 Everything to Know About Chicken Parmigiana
Everything to Know About Chicken Parmigiana
Chicky Chicky Parm Parm - Tom Halverford
The chicken parmigiana, or chicken parmesan (or chicky chicky parm parm if you're Pawnee resident Tom Halverford), is a classic dish coming from the 20th century when Italians emigrated from Italy to all over the globe. What's in it, why's it so popular, and more – this time on the Streets of New York blog - The Chicken Parmigiana.
What is Chicken Parmigiana
Chicken parmigiana is a dish made up of breaded chicken, covered in tomato sauce and cheese (mozzarella and parmesan to be specific). It's a delicious recipe that can be enjoyed as is, or is frequently used as a base for other recipes such as chicken parm sandwiches, pies, and more. It's a real Italian Army Knife of a dish.
How to Make Chicken Parmigiana
Because of its long reach as a dish, many folks make chicken parmigiana themselves to then put their own spin on it. It can be relatively simple to make as well - depending on how equipped you are in the kitchen!
First, gather up your ingredients. You'll need:
chicken breasts (4)

salt and freshly ground black pepper

cups all-purpose flour, seasoned with salt and pepper (2 cups)

large eggs (4), beaten with water (2 tbsp.) and seasoned with salt and pepper

panko bread crumbs (2 cups)

pure olive oil or vegetable (1 cup)

fresh mozzarella, thinly sliced

freshly grated Parmesan

fresh basil or parsley leaves, for garnish

tomato sauce
Step 1 - Preheat the Oven to 400° F
This doesn't need much explanation right?
Step 2 - Prepare the Chicken Breast
The chicken breast needs to be boneless, skinless, and pounded thin. Then season both sides with salt and pepper. Take the chicken and dredge it through the flour, clearing off any excess. Then dip in the egg, again letting the excess drip off. Dredge both sides through the bread crumbs. Ah yeah, it's all coming together now isn't it!
Step 3 - Cook and Bake
Set up a large pan with oil and heat over high heat until almost smoking (almost! Keep an eye on them!). Place the chicken breast in and cook for about 2 minutes or until each side is golden brown. Then move the breast to a baking sheet. After all four breasts have been cooked, cover each in the tomato sauce, slices of mozzarella, parmesan, and salt and pepper. Bake for about 5-7 minutes, until the chicken is cooked through and the cheese is melted.
Take from the oven, garnish and serve!
Optional Homemade Tomato Sauce:
If you want to make your own tomato sauce you sure can. After all, if you're putting together all this hard work might as well right?
Heat up some olive oil in a saucepan over medium heat. Toss in onions and garlic and cook until they soften. Then add in pureed tomatoes, crushed tomatoes, and tomato paste, as well as a cup of water, herbs and spices. Bring to a boil. Season to taste with salt and pepper. Reduce the heat and cook til it thickens (~30 minutes)
Now, you could do all that - gather your favorite ingredients, prep everything and make sure you have the utensils and tools necessary (and a fire extinguisher nearby in case!) and spend the hour hard at work for your meal… You could do that. OR you could make life simple and order your chicken parmigiana from professionals!
The Chicken Parmigiana at Streets of New York!
The Streets of New York Chicken Parmigiana does something special with it. We marinate ours in Italian dressing then coat it in the breadcrumbs, packing in tons of flavor with every bite. We talked about how chicken parmigiana makes for an excellent meal you can enjoy in a number of different ways! You can order it up as the classic pasta dish or on a 9" sub sandwich!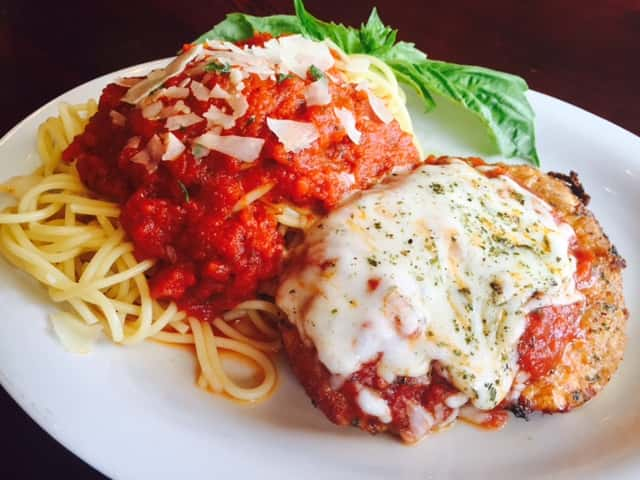 breaded chicken breast, marinara, mozzarella, pecorino - choice of pasta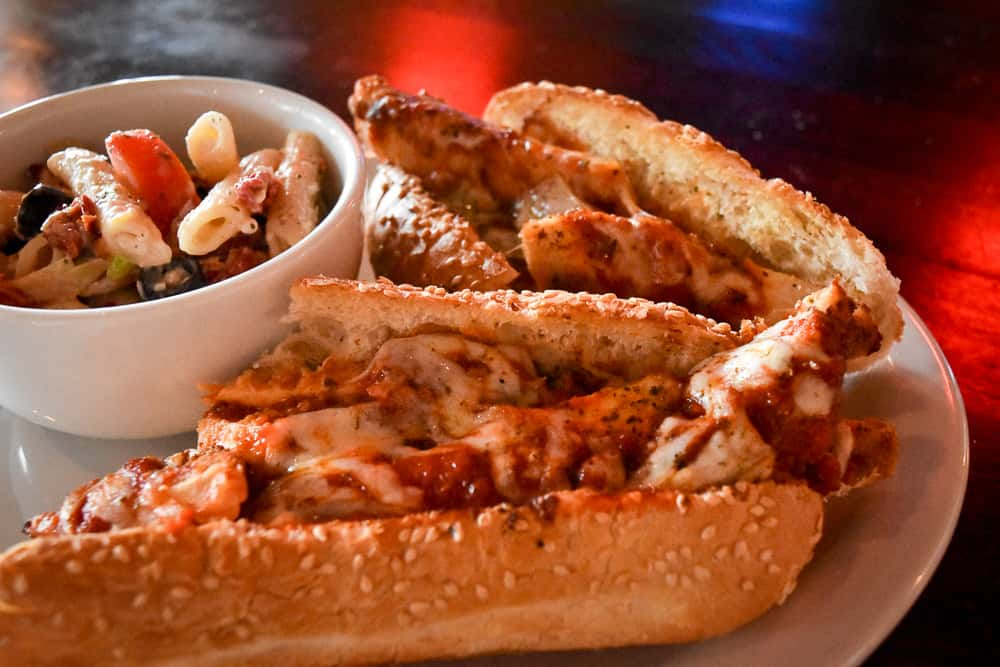 breaded chicken breast, marinara, mozzarella, spices
However you want it, the chicken parmigiana is a classic Italian meal, and Streets of New York is happy to get it to you!