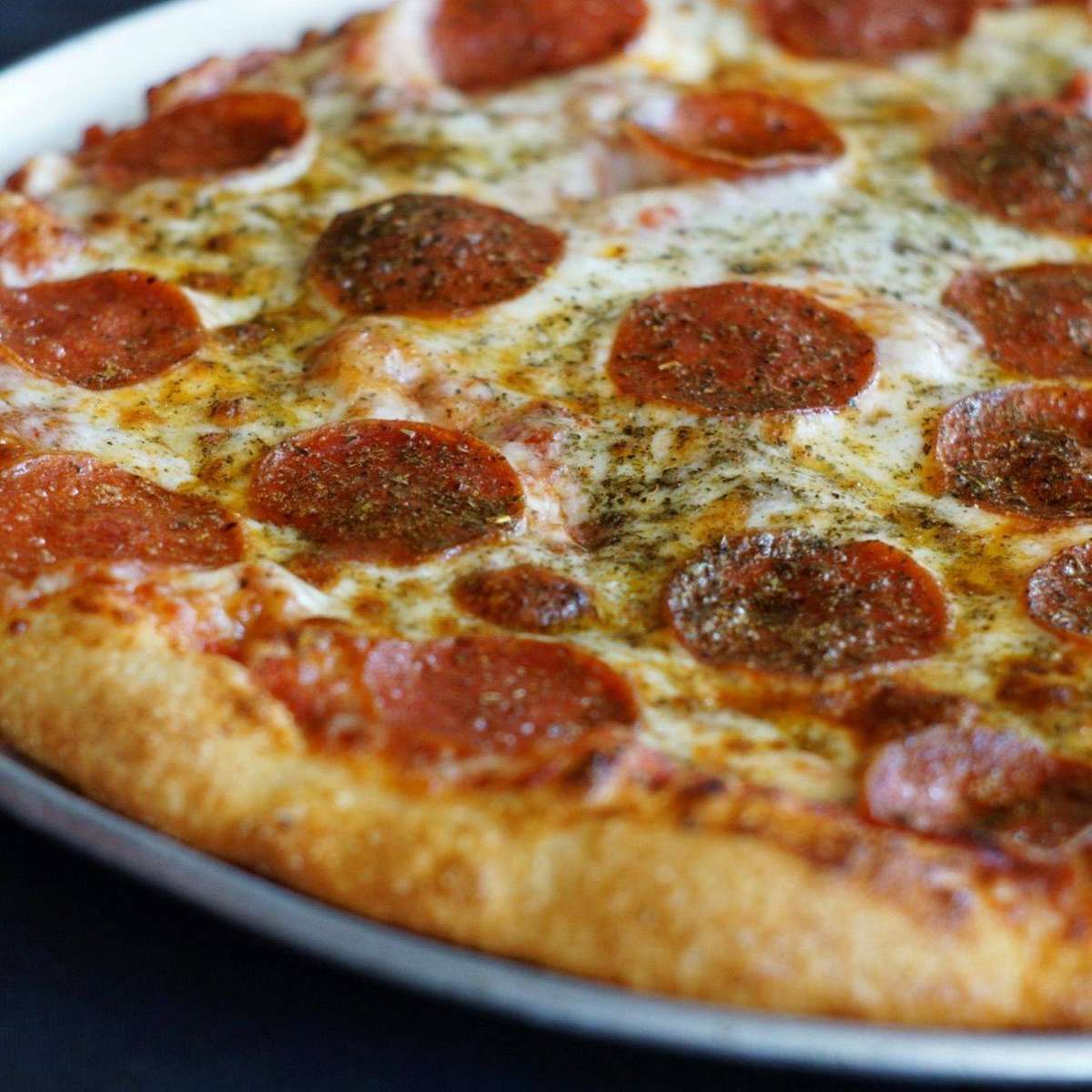 Pizza and Sports are like a Baseball and a Glove
Pizza and Sports are like a Baseball and a Glove
Imagine Sunday afternoon sitting on your big comfy couch, and your feet are kicked up watching the hometown Arizona Cardinals football game while eagerly waiting for your doorbell to ring.You've set the stage for an ideal football Sunday. Does it get any better than this…oh yes it does!!
The doorbell rings and what awaits you on the other side of the door is better than the touchdown your Cardinals just made (well almost for hardcore sports fans). A freshly made and delivered Streets of New York pizza and chicken wings are ready to join the party.
A Combination Made in Heaven
Streets of New York and local sports go together like dough and sauce, cheese and pepperoni, pizza and wings, a baseball and a glove…Yada Yada Yada.
If you are dealing with sports, Streets of New York should be involved…at least that's our opinion ;-).
Official Pizza for Arizona Sports Venues
Over the years, Streets of New York has partnered itself with several local sports teams across the valley.
Being named the Official Pizza of the Arizona Diamondbacks, Phoenix Suns, Phoenix Mercury, Arizona Rattlers and Salt River Fields and serving our pizza in Chase Field and Talking Stick Arena is something we are incredibly proud of.
Peanuts ain't got nothing on Pizza
Peanuts may be a baseball staple, but that's not a meal. Sitting and watching the Arizona Diamondbacks at Chase Field while enjoying a fresh, hot, melty, ooey, gooey Streets of New York pizza is far more filling and downright pure heaven.
Give us a pizza any day of the week, sport or no sports, it just doesn't get any better than that!
Not only can you enjoy your pizza at Chase Field, but you can also have your pizza and eat it too at Salt River Fields.
Streets of New York Feeding both Teams & Fans
Streets of New York partnered up with the Diamondbacks and Colorado Rockies for their spring training games the last few seasons. Just thinking of those beautiful spring temps, sitting in the fresh cut grass, watching our Diamondbacks and eating Streets of New York pizza gets us through the summer heat.Did you see the interview recently with
Josh Jackson of the Phoenix Suns
? He conducted his entire interview while eating a Streets of New York pizza; it was classic!!
Josh proceeded to consume an entire large pizza on camera while being questioned about the game. We couldn't have asked for a better pairing and who could blame him for being hungry? Our Phoenix Suns and Phoenix Mercury race up and down that court like nobody's business and if anyone deserves a pizza, it's undoubtedly our basketball players.
We don't think there is a sport that pizza doesn't pair well with and if you go with that logic, which of course we do, no game should be without Streets of New York pizza.
Be sure to visit our locations at
Chase Field
,
Talking Stick Arena
, and
Salt River Fields
. For that next game or event, we've got you covered.
Give us a call, order online or visit your local store.
Streets of New York and Sports, truly the ultimate pairing.