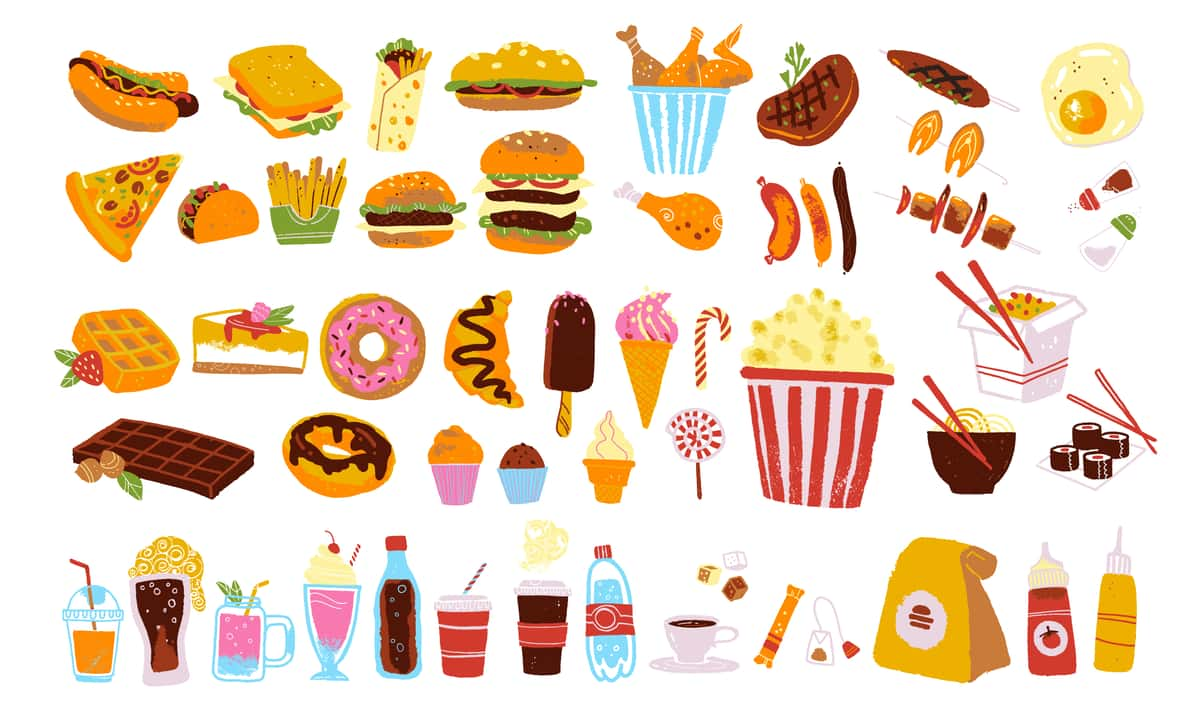 Pizza Flavored What Now?
Pizza Flavored What Now?
The pizza cravings can hit any time, anywhere. So what's a pizza lover like you to do? Luckily the world knows this too and has seen fit to create pizza flavor.
This time on the Streets of New York blog we're looking at some of the wildest, weirdest foods out there that have the audacity to claim "Pizza Flavored." From chips (that's normal right?) to ice cream (what now!?) we're going on a flavor journey, or as Guy Fieri would say, "We're takin' you on a road rockin' trip down to Flavortown!"
Pizza Flavored Chips, Snacks, Ice Cream, and More
Pizza Goldfish
Let's start with a snack of youth Goldfish crackers! Pizza Goldfish aren't nearly as potently flavored as some of the other things coming up, they're more like standard Goldfish, cheesy, with an addition of tomato. Not bad, but nothing too crazy, right?
Pizza Pringles
Moving up the pecking order of snacks from crackers to chips, we arrive at pizza flavored Pringles! Pringles are salty and crunchy already so how do you kick them up to pizza levels? Oregano, cheddar cheese, tomato, and even pepperoni flavors are dusted over the chips giving them a signature red look.
Pizzeria Combos
Somewhere between cracker and chip lurks the Combo, a tried and true gas station favorite since the 70s! Combo's have two pizza flavors available: pepperoni pizza and pizzeria pretzel. The pepperoni pizza combos have a cheesy and spicy filling, while the pizzeria pretzel focuses more on a tomato flavor with pizza-esque spices and garlic.
If you're on the road for the next 6 hours and the pizza hunger strikes, Combos are there for you!
Alright. So we've talked about chips and crackers, the standard usual fare you'd expect to get a pizza flavor spin-off. But now let's dive into two… other things.
Pizza Soda
From the minds at Jones Soda Co. comes something so… twisted. PIZZA SODA. Now, while you can't find this on their website anywhere we know it existed. You can find pictures of the bottle if you search for them and some sites didn't have terribly good things to say about the soda. Pizza soda is probably best left in the rearview mirror.
Pizza Ice Cream
Alright, we're here. We've reached it. The pinnacle of pizza flavoring. You had a slice for dinner, but now it's time for dessert… but you know, more pizza would hit the spot right about now.
For that singular craving, there's pizza-flavored ice cream from Coolhaus, a creamery in Los Angeles. Made up of a mascarpone base, with sun-dried tomatoes, olive oil, basil, and salt, Coolhaus thinks they've nailed the pizza flavor. Natasha Case, the CEO, and founder of Coolhaus did an interview with Munchies in which she said,
"Yes, it really tastes like pizza—not in a mimicking way, but in a way that is evocative and I think really interesting. The mascarpone base gives it a creamy and slightly sweet cheese flavor, the tomatoes are sweet and sour, the olive oil is earthy, and the fresh basil is herbaceous and bright. This is very similar to how your mind and palate break apart the pizza experience."
LA isn't the only place to get this treat (or abomination, depending on how you feel). Philadelphia has Little Baby's Ice Cream where they have a pizza-flavored treat too! Theirs is made with tomato, basil, oregano, garlic, and salt.
For Everything Else… There's Pizza Seasoning
Just want everything to taste like pizza? Check out Flavor God, a seasoning company that is all about, you guessed it, flavor! Their Pizza Seasoning is touted as being able to turn anything into a pizza experience, popcorn, veggies you name it!
To do this the seasoning is made up of the herbs and spices found in most pizzas, such as tomato powder, garlic, paprika, salt, pepper, basil, oregano and parsley flakes.
Now, you could do all of that if you want to scratch the pizza itch. Or you could go for the real thing and order a New York-style pie from Streets of New York right now. Who is going to stop you?
Order Your Streets of New York Today!