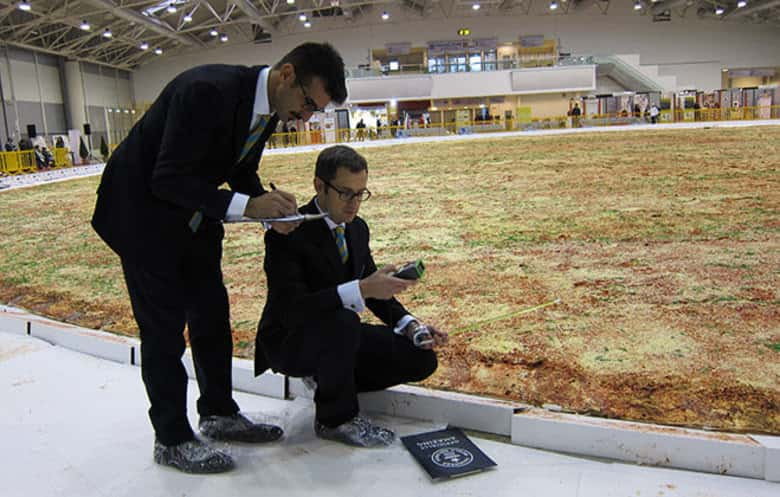 The World's Biggest Pizza
The World's Biggest Pizza
This time on the blog we're going big. We're not talking about your local Triple X L, or the Pizza Shack's Sasquatch Pizza. No, we're going even bigger! We're talking about the biggest pizza the world has ever seen! Let's turn to Guinness World Records to get their official reckoning!
The World's Biggest Pizza
You ready for this? The world's largest pizza as measured by the Guinness Book of World Records had a surface area of 13,580 ft²! It was made in Rome, Italy on December 13th, 2012. The pizza, named "Ottavia" after the Roman Emperor, was made by Dovilio Nardi, Andrea Mannocchi, Marco Nardi, Matteo Nardi, and Matteo Giannotte from NIPfood. Another special bit of info? It was entirely gluten-free!
That's a big pizza.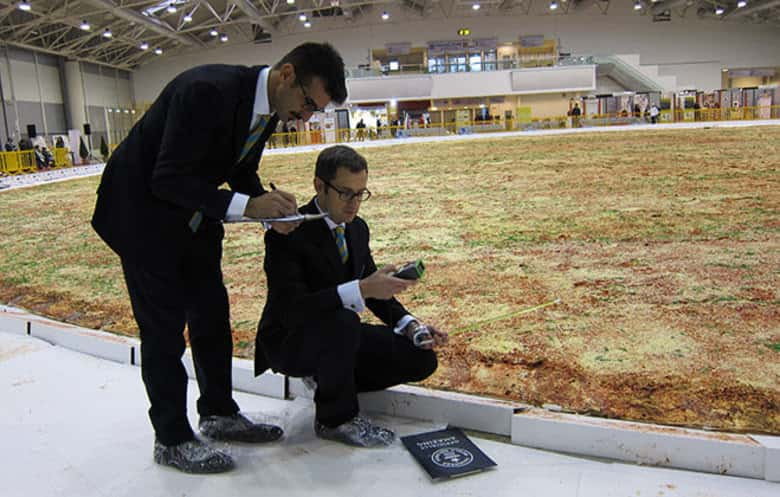 More recently, pizza makers in California decided to go for a different record. The World's Longest Pizza.
The World's Longest Pizza
In June 2017, roughly a hundred folks gathered together to make the world's longest pizza! They succeeded, crafting a 1.3 mile long pizza using 17,700 lbs of dough, 5,000 lbs of sauce, and 3,900 lbs of mozzarella cheese!
How do you bake that? Well, not simply that's for sure! The group created a special, mobile oven that could reach up to 1,000° and used it to bake it in stretches.
Measuring in 6,333 ft and 3.6 inches (to be precise) the pizza was made over the course of 40 hours of prep time and 14 hours for multiple rounds of baking. The folks responsible? A joint effort between Pizzaovens.com, Venice Bakery, Orlando Foods, At-Pac, Sysco, TFX Non Stick, Capstone Scaffold Services, Scaffold Works, SoCal Gas, Tony Gemignani, Giulio Adriani, John Arena and Italforni.
The pizza was then enjoyed by all the volunteers and leftovers were donated to several local charities.
Here's a video about it!
Now, you're not going to get a pizza of those sizes here at Streets of New York, but we can guarantee ours will taste a whole lot better and be exactly what you're looking for!
Order Your Streets of New York Today!