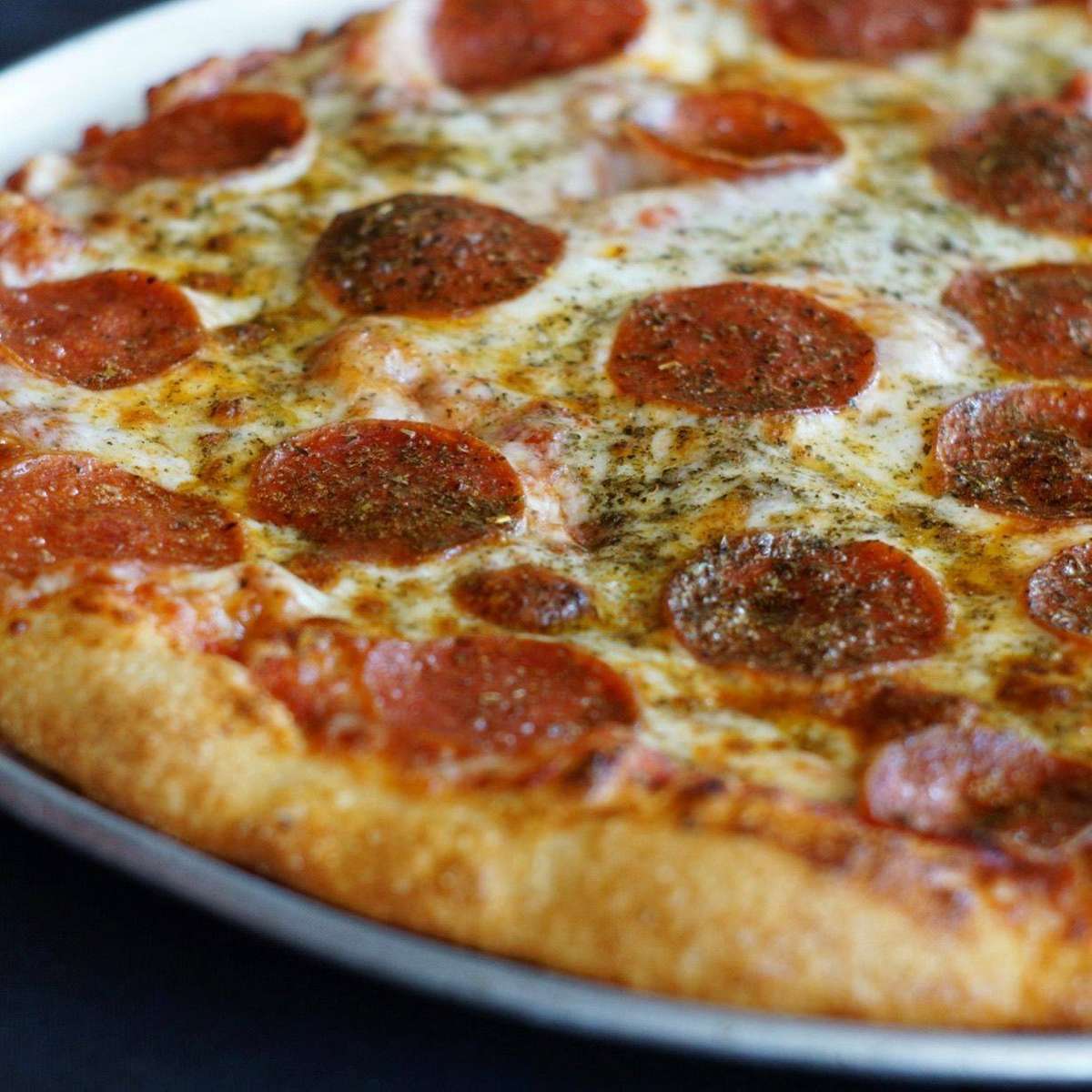 What Makes NY Pizza So Special?
What Makes NY Pizza So Special?
Whether you're a native New Yorker yourself, or just lucky enough to know one, you know that there are a few undeniable truths about America's Big Apple. And above all else, there is one fact that just about every New Yorker firmly agrees on: there's nothing that can compare to authentic NY-style pizza.
From how it's made to how you eat it, New York pizza is iconic in every sense of the word. Not only has it become one of the Empire State's most famous foods, but it's also a classic culinary staple of American cuisine in general.
Sadly, there are few places outside of New York where you can find an authentic slice of the city's East Coast pizza. There are plenty of places to get pizza in Phoenix that claim to serve up a solid slice of NY pie, but there's just one that truly delivers: Streets of New York. As natives of New York ourselves, we understand exactly what makes our home state's signature pizza so unique, so we're incredibly proud to share a slice of the magic at our Valley restaurants.
If you're one of the many people wondering how New York-style pizza is different from a standard pie, we hope you came hungry – because we're about to break it down for you bite by bite.
What's So Special About New York-Style Pizza?
Have you ever seen a New Yorker eat a slice of pizza? They almost always fold the slice in half before taking their first bite, eating it using just one hand (no fork and knife here!).
The unique way New Yorkers eat their pizza has everything to do with what makes NY pizza so special: the crust. Crispy yet flexible, New York pizza crust is best enjoyed folded – otherwise, you're going to be wrestling with a large, wide slice that can get a bit unwieldy at times. Authentic NY-style pizza is easy to eat on the go, making perfect sense when you consider that it hails from the city that never sleeps.
A few musts when making New York pizza, specifically for anyone trying to replicate the distinct crust. High-gluten bread flour is a crucial ingredient, and many New Yorkers argue that the city's mineral-rich tap water is a non-negotiable as well. The dough must be hand-tossed with a certain amount of skill to achieve the perfect crust thickness and texture.
Usually sold by the slice or as the whole pie, New York pizza is made with tomato sauce, mozzarella cheese, and various tasty toppings.
The Delicious History of NY Pizza
As legend has it, the first pizzeria in America was opened by Gennaro Lombardi in 1905. Nestled in the heart of Little Italy in New York City, Lombardi's pizzeria first began as a neighborhood grocery store in the late 1890s. Once he received a state license to sell pizza, the rest was history: between his deep Naples' roots and five-cent pizza pies, Lombardi's quickly become a beloved part of the neighborhood. Since many customers couldn't afford an entire pizza pie, the staff accepted whatever they could offer in return for a slice that was sized accordingly – and thus, the concept of buying pizza-by-the-slice was born.
In New York, the first pizzerias cooked their pizzas in coal-fired ovens (many still do today!). Today, hundreds of pizza restaurants in New York offer a diverse range of styles, toppings, and more. And as native New Yorkers have moved to other parts of the country and the world, some of them have brought their home state's signature pizza with them – which is exactly what we did at Streets of New York.
Enjoy an Authentic NYC Dining Experience at Streets of New York
It's not just the food that makes eating in New York so unique; it's the warm and welcoming sense of community that you'll find in countless big-city restaurants, pizzerias, and diners. New York City might be one of the world's largest cities, but even among the soaring skyscrapers and bustling crowds, it's impossible not to feel right at home.
When you walk into Streets of New York, it will feel as if you've stepped across the United States and right into a family restaurant in the Big Apple. It's about more than a delicious, East Coast-inspired meal – here, it's about having a local spot to call your own.
Don't have time to sit down and dine with us? Use our app or contact a nearby location to order New York food to go, and you can enjoy our pizza anytime.
Snag a Slice of East Coast Flavor and Fun at Streets of New York
Once you've had NY pizza, there's no going back – no matter how you slice it, no other pizza pie will ever measure up. Luckily, you don't have to spend another day craving the classically crispy, fold-friendly crust and delicious toppings the East Coast is known for.
When Streets of New York opened its doors, our mission was to serve up authentic New York pizza and pasta dishes packed with the flavors we loved most about our hometowns on the East Coast. Decades later, our hand-tossed pizza is still topped with a sauce made from imported Italian tomatoes and an assortment of toppings. Over the years, we've earned plenty of awards for our pizza, including being named home to the Best Pizza in Phoenix by numerous local publications – clearly, we're doing something right!
Whether you're here for date night, a family dinner, a sports meetup, or any other occasion, you can count on the food and fun being served up in equally generous portions. Plus, when you sign up as a VIP, you'll score access to details about special deals, events, and new menu items, so you'll always have a reason to come back.
Find out what's so special about authentic New York pizza in Phoenix by coming into your neighborhood Streets of New York today!