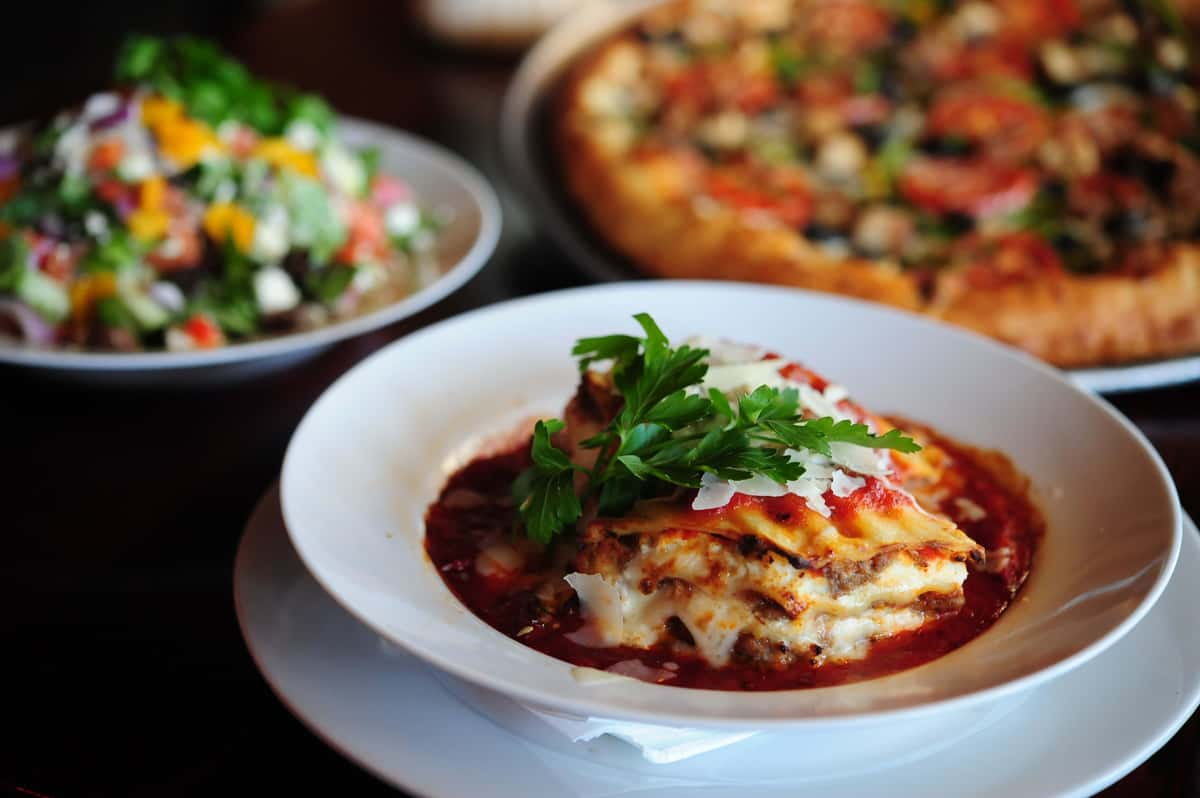 Why Hiring a Caterer is a Great Idea
Why Hiring a Caterer is a Great Idea
We're going to cover:
In this blog post, the Streets of New York team is going to discuss everything you need to know about hiring event catering services, including:
Five reasons you should hire a catering company for your next event
What types of events can benefit from a professional catering service
How to pick the best event caterer in Phoenix for any special occasion
Hosting a big event is an exciting experience - but it can also be very stressful and time-consuming as well. It's easy to become overwhelmed very quickly with so many details to consider. One smartest way to simplify the planning process is to hire a professional to provide catering services.
Whether your upcoming event is a wedding, a family reunion, a corporate celebration, or any other occasion, a full-service catering company can help make it a success. Here are the top five reasons that catering services are the best investment you could make for your next party.
Five Reasons to Hire a Catering Company
Save yourself considerable stress.
No question being a host for any kind of gathering takes a lot of effort, and it can become major stress. From planning the guest list and sending out invitations to decorating the venue and sticking to a budget, there are so many things to do in the months, weeks, and days leading up to the celebration.
But when you hire a catering company, you're relieving yourself of one of the planning process's biggest burdens: the food. An experienced chef and catering team has the know-how to prepare, deliver, and even serve excellent food, so you can be free from worrying about that part of planning.
Make the best use of your time.
If you're wondering if making the food on your own is worth the money you'll save, think of it this way: your time is money. Imagine how long it will take to plan a menu, shop for ingredients, prepare the food, transport it, and then set-up everything at the venue. And that's not even considering how you'll serve each guest while still finding the time to enjoy yourself.
Instead, partner with a full-serving catering company chooses the most efficient route. You'll get back hours and hours - maybe even full days - of your life, and you'll actually get to experience the fun of the party.
Serve a menu to suit all tastes and preferences.
Figuring out what kind of food will make every guest happy can be a challenge, especially if you're dealing with specific dietary needs or personal preferences. For example, will there be any gluten-free guests? What about vegetarians or vegans, or individuals with allergies?
A caterer understands how to navigate situations such as these and can create a menu that will work for everyone.
Let a professional handle important details.
A professional has the experience, skills, and time to take every last detail into account. From high-quality ingredients to impressive presentation, a caterer like Streets of New York understands it all. Plus, they are well-prepared to adapt to unexpected circumstances, solving surprise problems if and when needed.
Make an amazing impression on every single guest.
Ultimately, every host wants their guests to have an incredible time. Food is one of the most important parts of planning any occasion, and a subpar menu can derail even the best event. Make sure you wow your friends, family, or colleagues with the best Italian food and pizza in Phoenix, from the award-winning Streets of New York.
Does My Event Need Professional Catering Services?
Most of us have attended at least one catered event, such as weddings or corporate gatherings. But did you know that even small private parties and everyday occasions can benefit from working with an experienced catering company?
Streets of New York has a broad range of catering experiences across Phoenix, AZ, including events of all types and sizes. Because our menu and service options are so flexible - and our food is fresh and flavorful - we've become one of the go-to catering companies in the Valley.
Not sure if professional catering is necessary for your occasion? If you're planning to serve food, and you want to treat your guests to dishes that exceed their expectations, then catering is right for you. The Streets of New York catering team will help you customize a service to fit your needs, making catering the best choice you could make for your event.
We specialize in virtually all kinds of events, including:
Weddings and rehearsal dinners
Corporate events, including business lunches/dinners, client presentations, awards ceremonies, grand openings, employee parties, staff meetings, trainings, and fundraisers
Private events, such as holiday parties, tailgating events, birthdays, family reunions, bar and bat mitzvahs, anniversaries, quinceaneras, sports banquets, baptisms, and game day parties
School lunch programs (from preschool through high school), summer camps, and related events, like fundraisers, school meetings, and community get-togethers
Don't see your event listed above? The odds are that we've had experience catering to something similar to what you're planning. Reach out to your neighborhood Streets of New York, and we can chat about how our Phoenix event catering can provide the amazing food and quality service you need to pull off a perfect party.
Choose the Best Event Caterer/Catering Company Phoenix Has to Offer
When you have a special occasion on your calendar, your to-do list can quickly become a mile long. But with catering services from Streets of New York, you can be confident that your guests will be raving about the fabulous food - and you'll have one less thing to worry about!
For more than forty years, we've been providing top-notch catering in Phoenix, AZ, serving guests across the Valley with our authentic New York-style pizza and classic Italian dishes. Our catering menu features a variety of options, including appetizers, pasta, party platters, pizza, salads, party subs, desserts, and drinks. Streets of New York catering offers a range of convenient options, so you can choose the service that best suits your occasion, budget, and preferences.
Our Arizona catering services include:
Pick-Up: Prefer to pick up your order and bring it to your venue yourself? Our chef will prepare your selected dishes, and we'll make sure it's perfectly packaged for easy pick-up and serving.
Delivery: From our kitchen to your venue, our Phoenix, AZ delivery team will bring our catering menu favorites to your Valley location. Save yourself time and hassle on the big day by letting us handle food prep and delivery for you.
Full-Service: The ultimate in full-service catering, this service is perfect for large events such as weddings, business meetings, private parties, and more. Not only will we prepare and deliver an amazing assortment of Italian staples to your venue of choice, but we'll also provide trained staff for set-up, serving, and clean-up. All you'll have to do is enjoy yourself!
From Scottsdale to Queen Creek and everywhere in between, we've been happily making events deliciously delightful for decades. Streets of New York is a locally owned and operated company, making the Valley community particularly special to our team. We're passionate about good food and great service and love being a part of fun memories.
For more information about our catering menu, options for catering services in Phoenix, AZ, and a customized quote for your event, contact your nearest Streets of New York location to request additional details today!