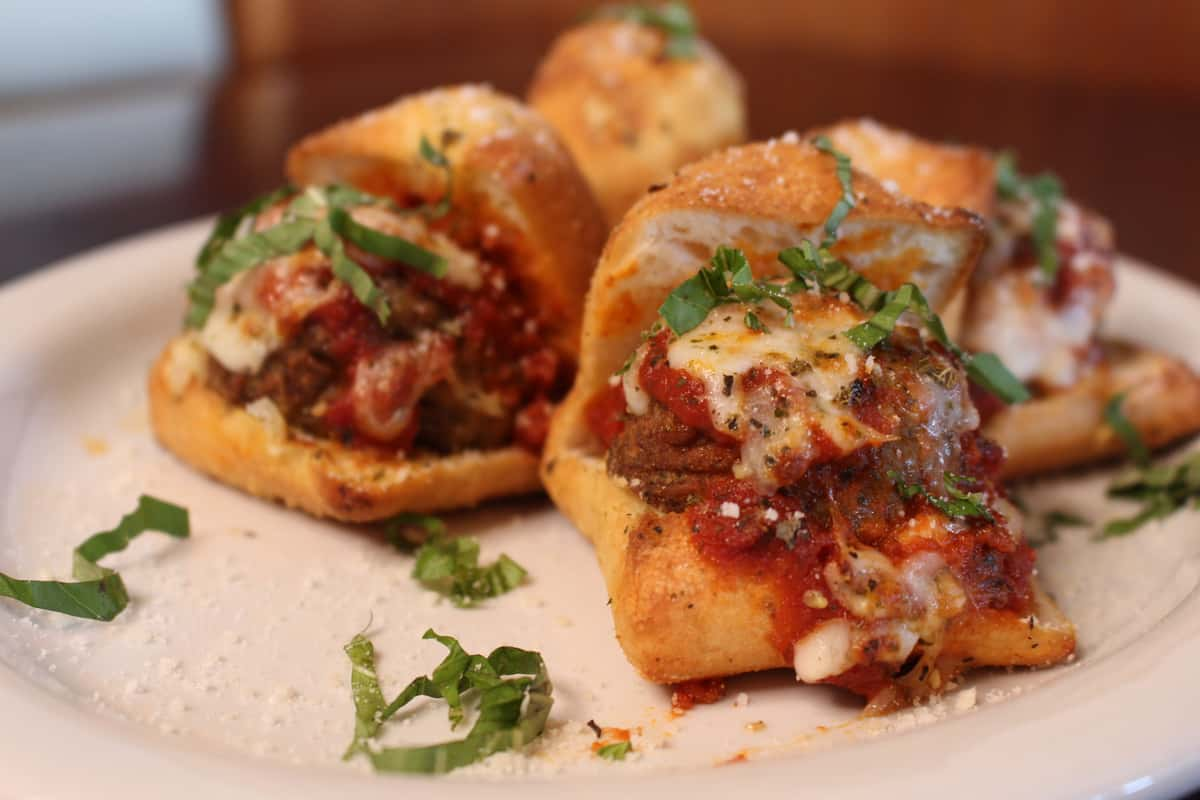 What to Serve with Pizza? Appetizers that Zing!
What to Serve with Pizza? Appetizers that Zing!
We talked about bruschetta and Italian sausage earlier this month so we figured why not, let's take a big picture look at all of the appetizers Streets of New York offers! You'll never wonder what to serve with pizza again – because we've got it covered!
What to Serve With Pizza - Streets Has You Covered
Meatballs
You know what meatballs are, you don't need us to describe these right? At Streets marinara and melted mozzarella make these meatballs magic! Meatballs make for a great appetizer when the pizza you're having is less savory, or for those who want some protein but are not looking for it on their pizza.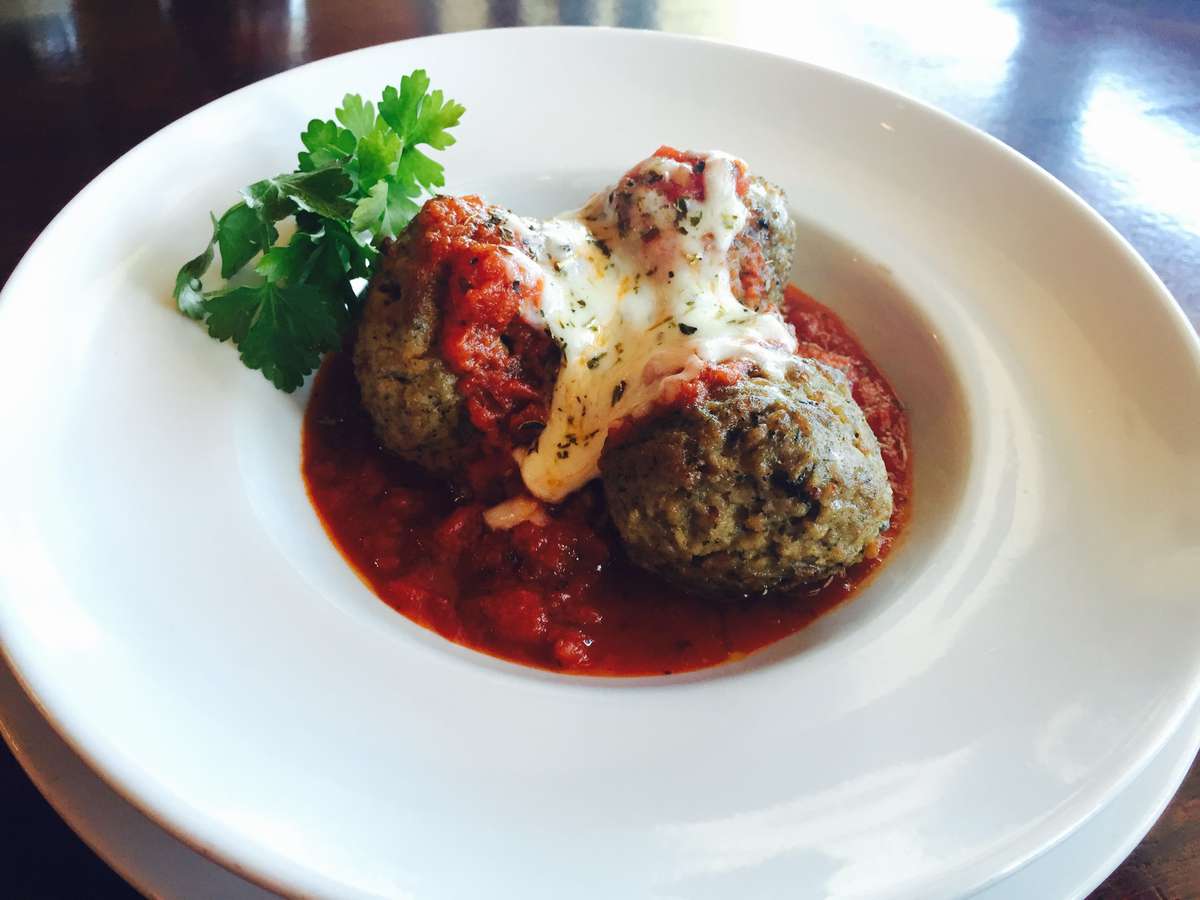 Meatball Sliders
So those meatballs? Take four of 'em, put them on passion bread, put some mozzarella and basil and bake them. Boom, now you have four delicious meatball sliders ready for sharing before the pizza arrives!
Cheesy Passion Bread
Speaking of passion bread, cheesy passion bread is a fan favorite for a reason! We take passion bread, cover it in melted mozzarella and serve with tomato sauce. It brings a special focus on two of the best flavors of pizza, the delicious melted cheese, and tomato sauce. Cheesy passion bread is a great option if you have a hungry group and think one pizza might not be enough – or if you're just crazy for cheese (I understand).
Baked New York Chicken Wings
An order of baked New York chicken wings at Streets means twelve crispy, perfect wings in your choice of sauce (medium, hot, honey hot, BBQ, honey BBQ, parmesan & garlic, or honey gold) and served with ranch or blue cheese. Wings are a classic answer to what to serve with pizza - you don't need us to tell you that, but they're some of our favorites so we can't just not mention them!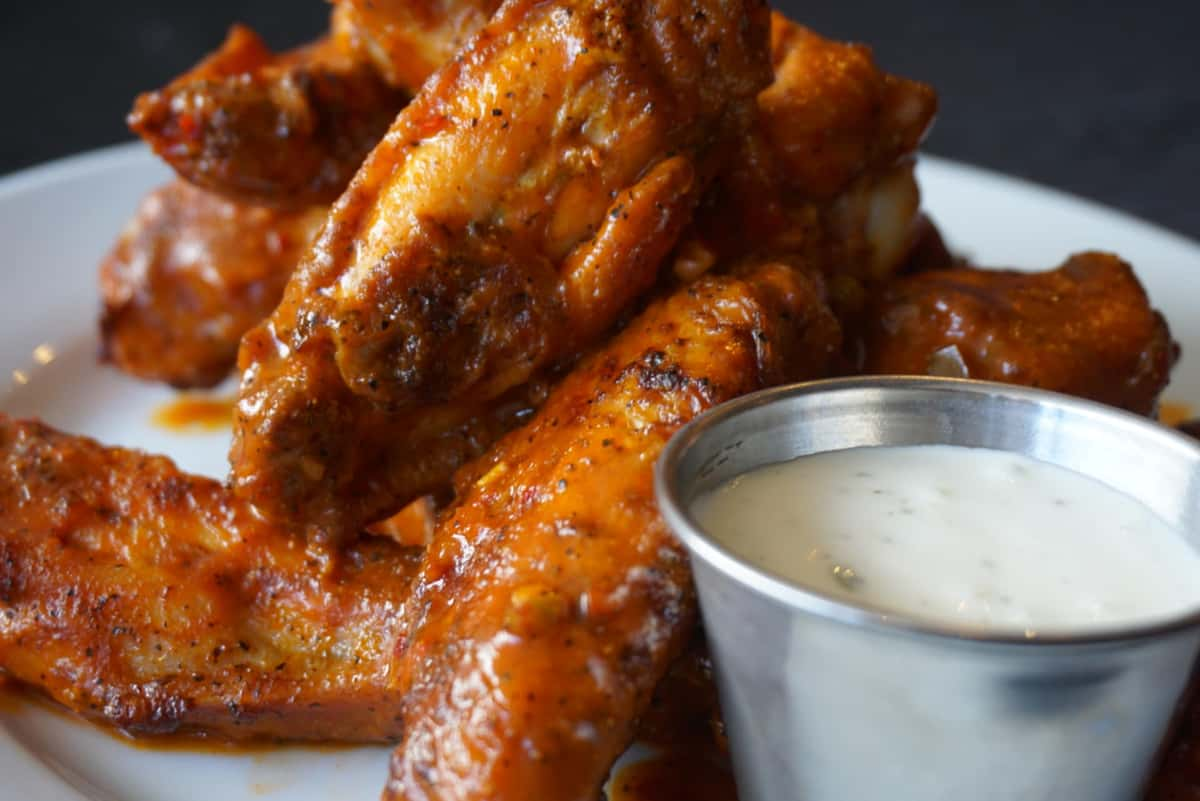 Chicken Tenders
Chicken tenders offer another great chicken option for appetizing! Our chicken tenders are juicy cuts of chicken fried and served with an order of seasoned Streets fries and your choice of BBQ or ranch. Chicken tenders are fan favorites amongst pickier kids and also those who want the most bang for their buck when it comes to the amount of chicken they're getting. Wings are great if you're looking for that meat on the bone flavor, but if you just want the meat no questions asked – you get the tenders.
Artichoke Spinach Dip
Artichoke spinach dip, an incredible mix of flavors in one creamy dish. A mix of cream cheese, sour cream, cooked spinach, marinated artichoke hearts, parmesan and mozzarella cheese, seasonings, and of course, artichoke hearts. We serve it with garlic buttered pizza bread for maximum focus on flavor and dip-ability.
Yum.
Bruschetta
We talked about bruschetta at length last time so let's go ahead and just post a link over there. For now, we'll leave it at this: Bruschetta's a classic appetizer, no matter the main course, so pizza is a fine fit no doubt about it.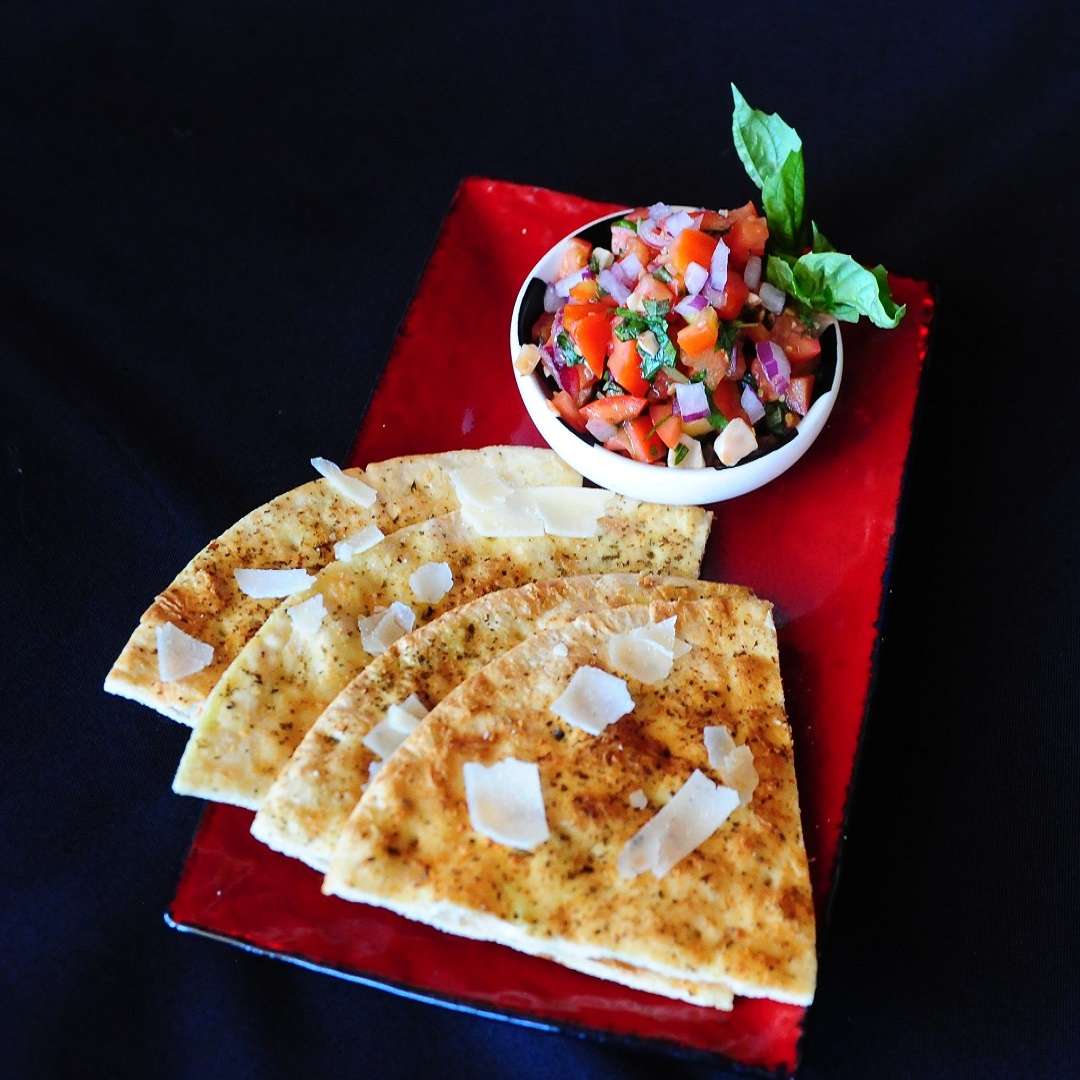 Italian Sausage
Again another appetizer that we dedicated a whole blog to previously this month so we'll point you in that direction first. Italian sausage is a great appetizer when you're feeling like you want an Italian meal soup to nuts.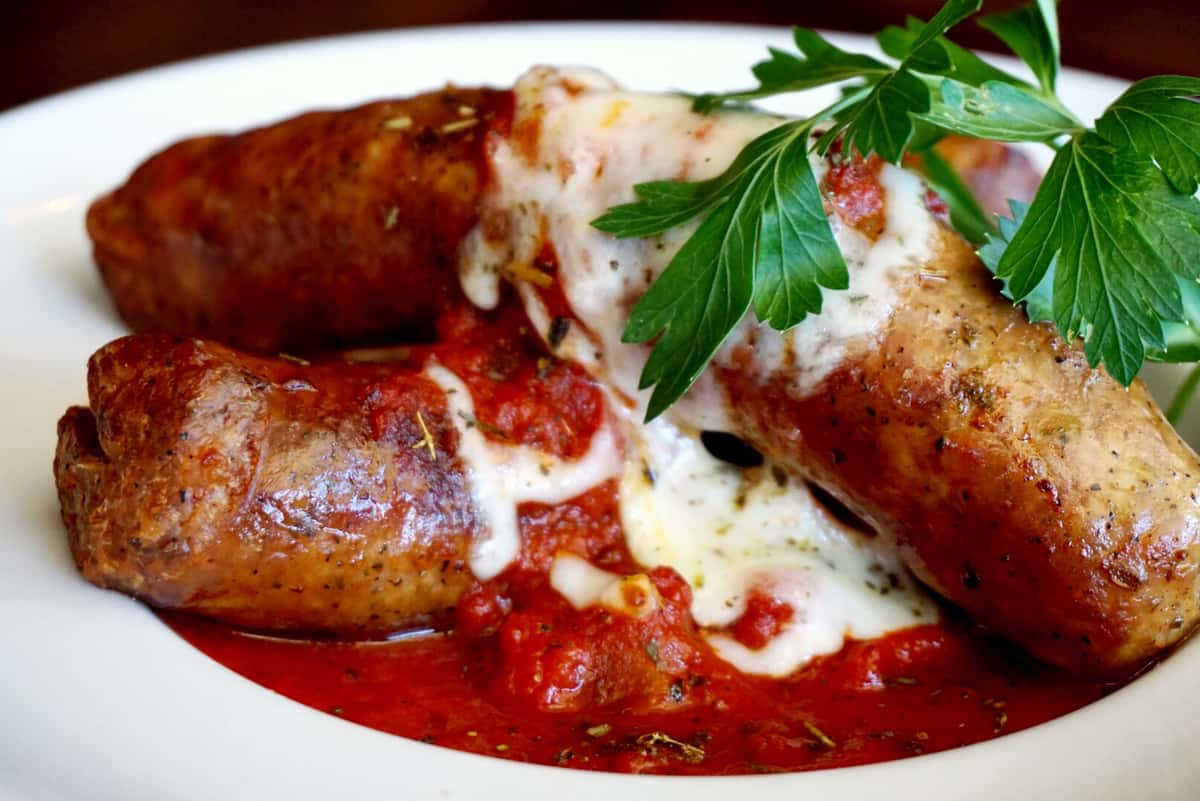 Pizza Rollup
Last month we took a tour into the Calzone Zone, now let's talk about another item that takes the best food there ever was (pizza) and shapes it into a unique take. Here the delicious bread is stuffed with two toppings of your choice then we brush with garlic butter, sprinkled with parmesan cheese and Italian spices. Dip the flavorful bite in a side of marinara sauce! Now that we're saying it this might be too much pizza to serve with a pizza – but hey you follow your bliss!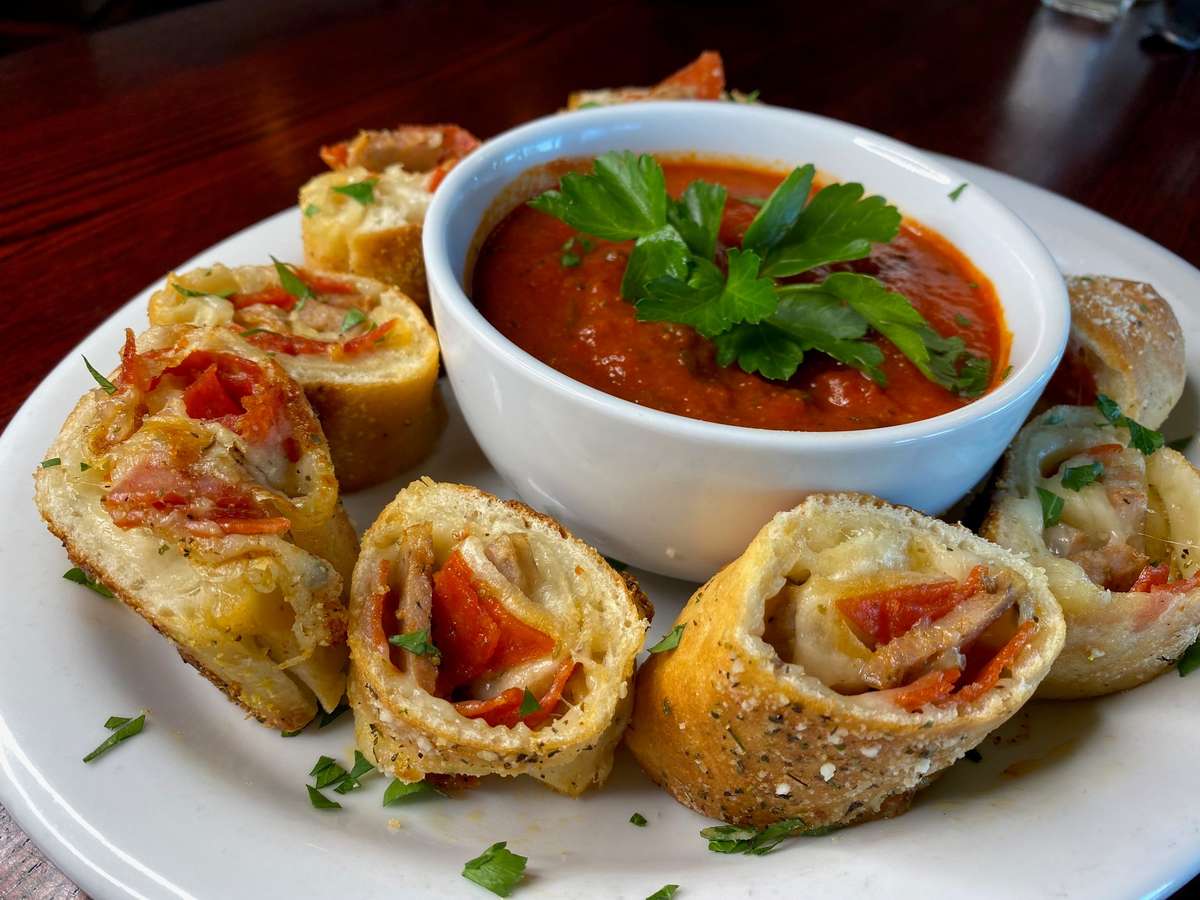 So after all of that… what to have with pizza? These are the options we offer but you should feel free to follow your bliss! With New York-style pizza it's hard to go wrong! Place your order with Streets of New York today!